According to the The Ouray Plaindealer we've had the snowiest winter in 60 years of records, with a whopping 253″ in town… over 21 feet!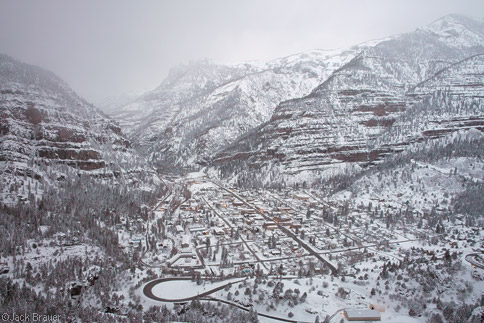 Storm clouds clear out of Ouray after a 3-foot dump in April
21 feet of snow is almost twice the average for Ouray. I don't know the winter snow totals for higher up in the mountains… maybe twice that amount? It's been an epic winter for sure.