Another great line! I'll call this one "Chimichanga" (*name changed to protect the innocent). The weather turned nasty today as a storm rolled in; nevertheless, the same powder from our last little storm was still well preserved on this long north face. Like yesterday's line, this route was also a new one for me. It's so great to keep exploring and riding all these sweet lines that I've had my eyes on all season. Click each photo to see it bigger.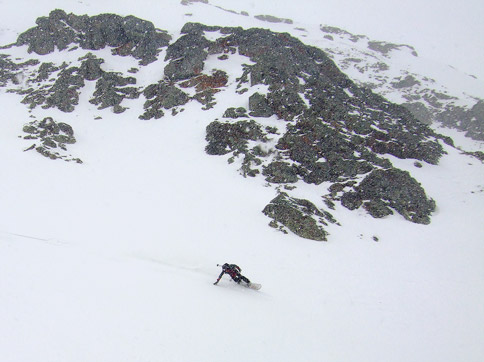 Here I am laying out a high speed carve. Photo by Parker McAbery.

This is looking down from the top at a portion of the 2200′ couloir we rode down. Awesome terrain.