Who said it was spring? Winter has come back with a vengeance in April. Just like last season, March and April have switched places… March was dry, April has brought the snow. Today it felt like mid winter, with 16ºF temperatures, deep powder, and mayhem on the pass. Here's some pictures from our morning line.

Roger Schimmel skiing some fresh powder.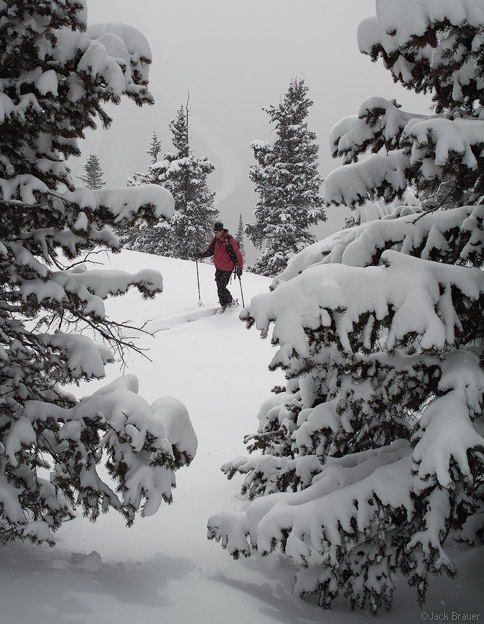 Skinning up through powdery trees.