This morning some friends and I rode a nice big line which I'll call "Champignon" (*name changed to protect the innocent). 4-6″ of fresh powder, perhaps more blown in, on top of a soft base provided perfect conditions for hauling some serious ass. Here's some photos (click each photo to see it bigger).

Skinning up, almost to the top. In the background you can see more of our playground.

Here's a shot of me dropping in; photo by Jon Neau. Look at all the terrain in front of me!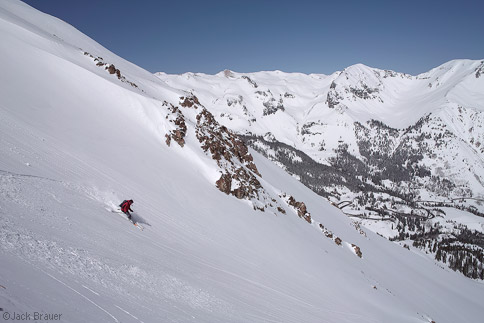 Jeff Skoloda skis some freshies.

Looking back up at our tracks. On big wide open slopes like this I love carving the hugest turns possible.