Dave Showalter is an accomplished nature, wildlife, and conservation photographer. His dedication and relentless efforts shine through on his must-read blog Western Wild, which is full of inspiring photos and informative text. I recently asked Dave a few questions about his photography and his conservation efforts.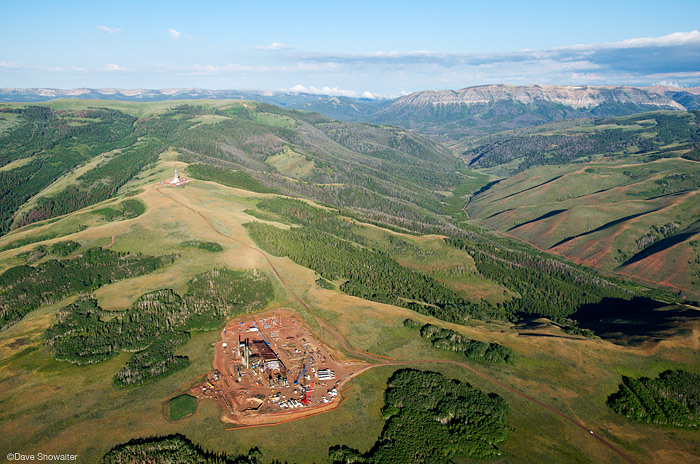 You've worked on a wide range of conservation fronts, most recently involving the Greater Yellowstone Ecosystem. Can you explain in a nutshell what this project is about? How and why did you become involved with this particular conservation effort?
I was contacted by Barbara Cozzens, NW Director of the Greater Yellowstone Coalition about their campaign to protect wild areas along the Absaroka-Beartooth Front. Barb understands the value of advocacy-driven photography and we agreed to develop a project with the support of the International League of Conservation Photographers (ILCP). It's called a "Tripods In The Mud" (TIM) where the three legs of the tripod signify the partnership of the conservation group, the photographer, and ILCP. The Absaroka Front TIM is a big step for any conservation group, and GYC deserves a lot of credit for thinking outside the box and partnering with ILCP. It speaks to their commitment to the Greater Yellowstone Ecosystem (GYE). We planned three photo expeditions in August, September, and November and I covered an enormous amount of territory in Cody Country.
The A-B Front forms the eastern boundary of Yellowstone, is often called "Yellowstone's Wild Side" and includes a bewildering amount of truly wild country, the Shoshone, Clark's Fork and Greybull Rivers, and important migratory and winter habitat for a lot of Yellowstone wildlife. The recreation and sportsmen opportunities, and associated revenue are enormous. It's easily the wildest and most important landscape in the West, and it's all threatened by oil and gas drilling, fracking. Our job is to illustrate why this land is so important to the GYE, steer energy development to more appropriate "brown field" areas, and get the A-B Front protected by convincing land managers and local politicians that it's the right thing to do long-term. The timing is critical too, with both the Shoshone National Forest and the BLM drafting their 20-year land management plans right now.