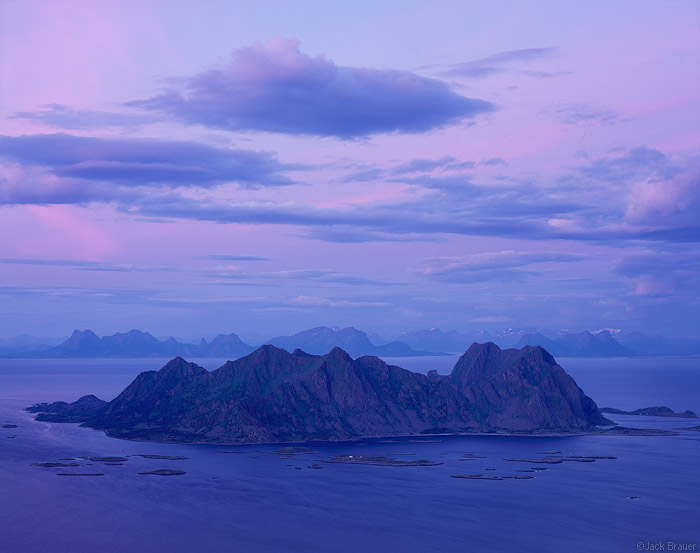 Here's another 4×5 photo "from the vault." This is Litlmolla island, near the town of Svolvær in the Lofoten Islands, just north of the Arctic Circle. Taken in August of last summer, during a six week trip through Norway.
#2, you ask? Here's "#1." When I first edited my photos after the trip, I chose to post #1 in my gallery, probably because I initially preferred the warmer light on the island and horizon. However, a year later as I look at the two again, this one here is clearly my favorite. I prefer its subtle tones and softer colors, and as a whole it has a lot more feeling to it. As an extra bonus, #2 was shot on large format film (#1 was from a much smaller resolution digital camera).
A photographer friend of mine Dave is traveling somewhere over there right now… I'm looking forward to seeing his photos after he gets back.