This last week I took a vacation from Jackson to go home to Ouray, see some friends, and help track up the three feet of fresh snow there! I went splitboarding on the same mountain for four days in a row, riding different untracked lines each day. It felt great to be back in the San Juans for a little while… I love those mountains. Here's a few skiing and snowboarding shots from the trip.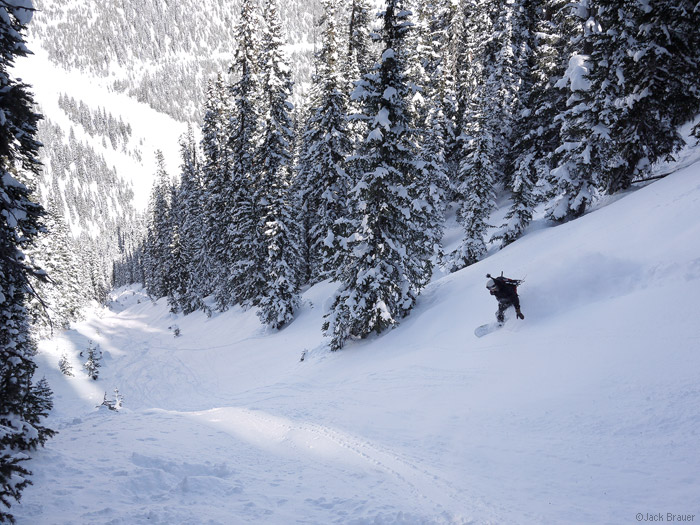 Mike Bryson carves into a beautiful untracked chute.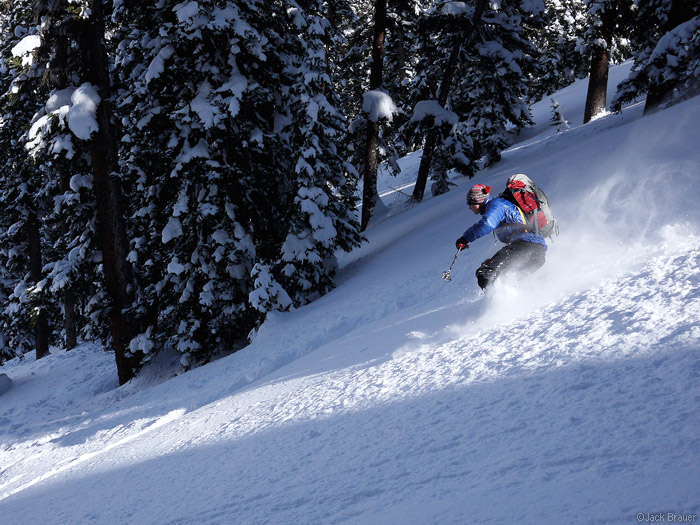 Matt Wade skis the pow.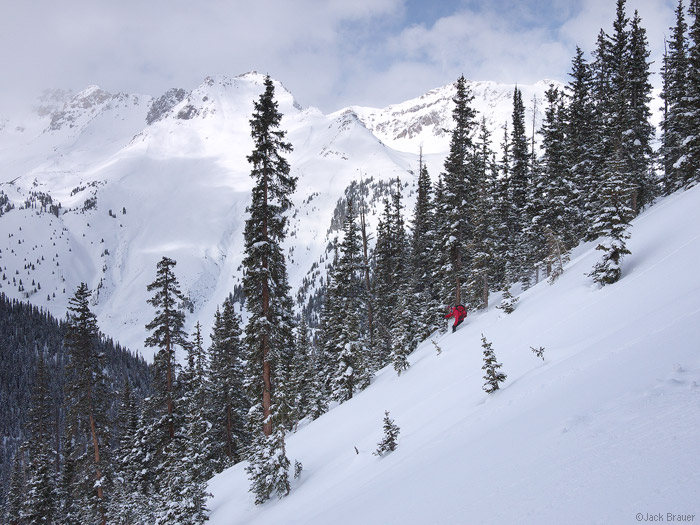 Tom Kelly skis a line next to the trees. Notice the tantalizing, but insanely dangerous, San Juan terrain in the background!

Jay Godson enjoying the freshies.


Skinning up the ridge of my favorite mountain. That big crossloaded face in the center was virtually off-limits to sane people due to the avy danger; however, if you want to see a headcam video of me hauling ass down that face last year in more stable powder conditions, see here (the second descent in the video).

Tom Kelly slashes the powder.