On Saturday we headed out for another incredible day of backcountry skiing and snowboarding. This day was just as epic as the previous day, with two equally long and awesome untracked descents. These past two days have ranked among my best backcountry days in memory.

Ann Driggers skis down the premier north face descent of this prominent 13er in the San Juans.
The wide open powdery faces provided ample opportunity to haul some serious ass, as seen in my helmet cam video below.


Click here to watch the Quicktime video. (Minus the music here).
LOTS MORE PHOTOS BELOW!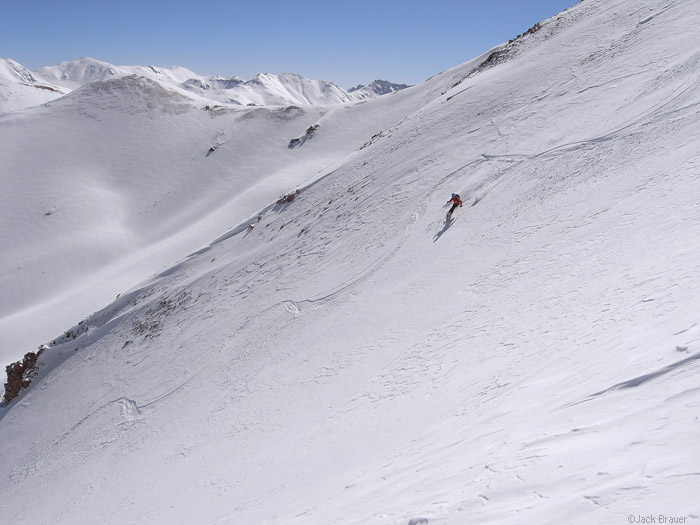 Aimee McAbery shreds the "knar".

Parker McAbery rockets down the mountain.

After the big summit face, a nice long gully provided a surfy snow halfpipe to carve.

Jumping over a creek to access our second big line of the day. This late in the season, a lot of the snow bridges have melted out, leading to some interesting scenarios like this.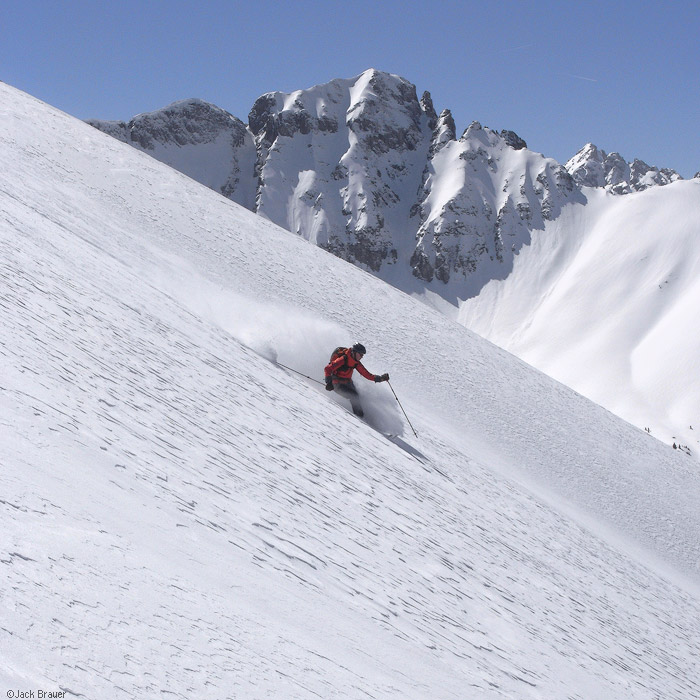 Ann Driggers skis an enormous wide-open steep face that we've had our eyes on for years.

Looking back up at our tracks as Ann carves her way down.
Here's a few photos that Ann took of me carving down the second line:


Feeling the G's.

Laying back.
As of Saturday, I had really made the most of these latest storms, having been out snowboarding for 4 out of 5 days. During those 4 days, I hiked and rode 7 large descents totaling roughly 15,700 vertical feet of virgin untracked powder. It truly doesn't get any better than this!
More snow in the forecast…