Yesterday was a blizzard most of the day in Ouray, so today my friend Paul and I headed out for a morning powder lap. Today was a beautiful calm bluebird day, and the powder was oh so delightful.

Skier: Paul McElrea.
Lots of fun hits and features in this long gully. Here's a helmet cam of my ride:


Click here to watch the Quicktime video.

Paul charging down the gully.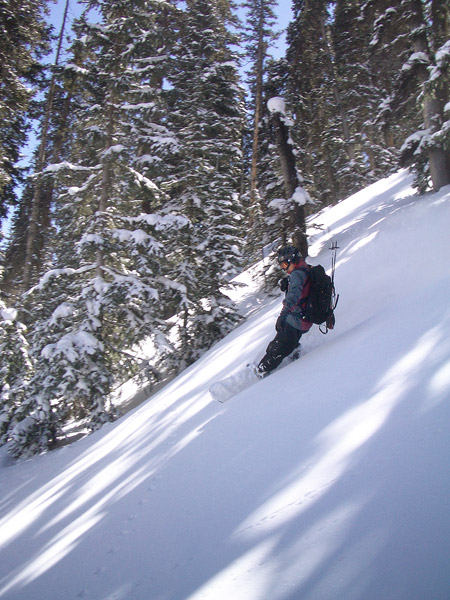 Paul's photo of me laid back.
Even more snow in the forecast!