Today was the best day of riding of the entire winter so far. We got two massive untracked lines, with a good foot of fresh snow on top, for a total of 5,000 vertical feet up, and 5,000 down. The perfect bluebird skies, cool temps, and calm wind didn't hurt one bit.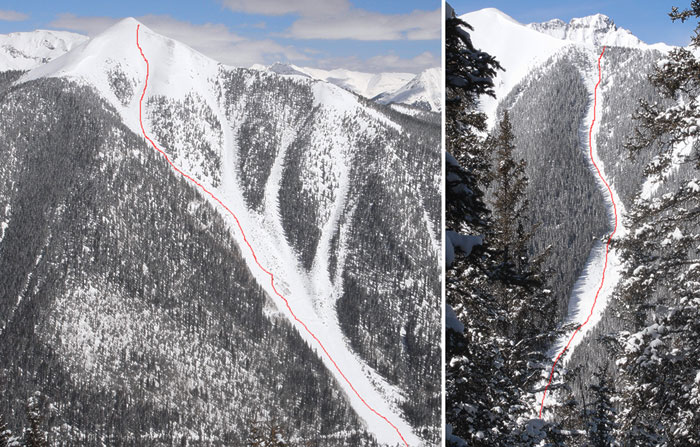 Our two descent routes of the day.

Paul McElrea hauling ass on his new fat powder skis.
LOTS MORE PHOTOS BELOW.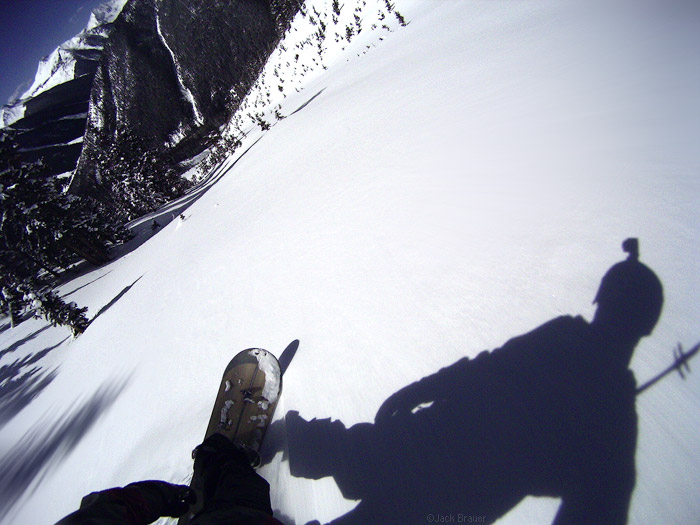 Helmet cam photo while I'm screaming down the wide open virgin slope.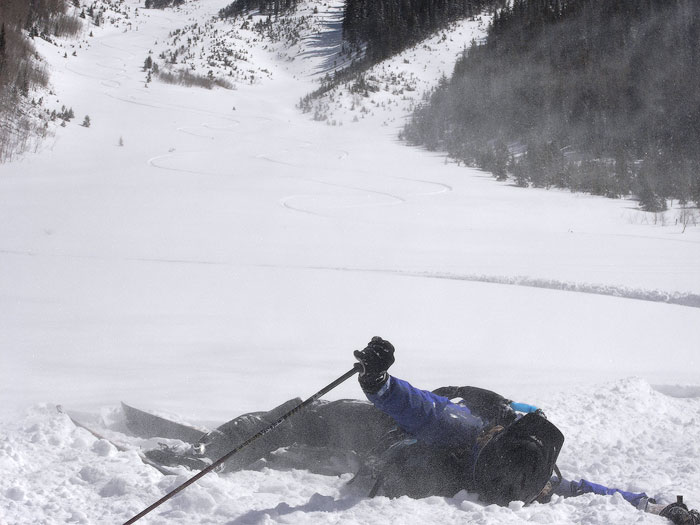 Paul exhausted after the first 2500 foot descent.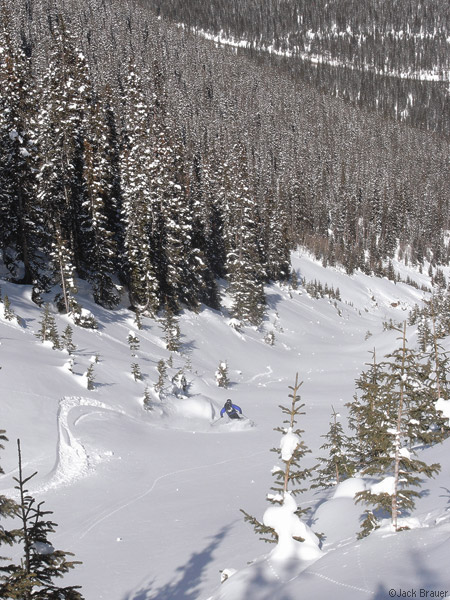 Our second descent was a super long, steep, curvy gully full of even deeper snow than the first line.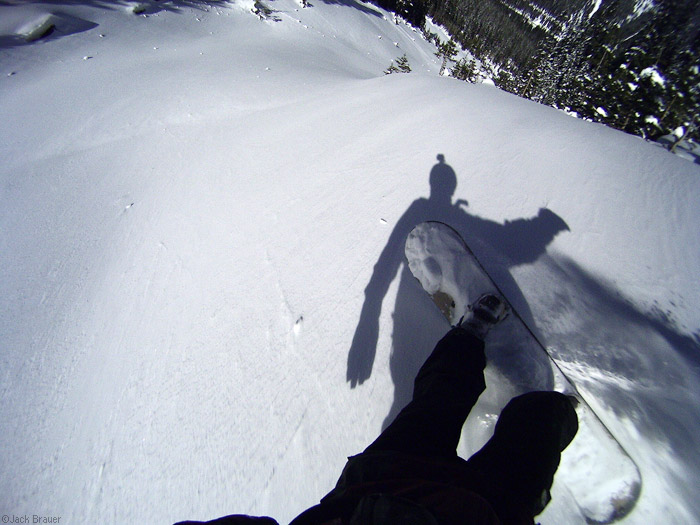 Another helmet cam shot, showing a nice snow wave I'm carving, with lots of fun untracked terrain ahead.

Paul skiing fast again.

Completely worn out at the bottom of the second line, we still had to deal with a nice bushwack along the creek, followed by a creek crossing.
Time to soak my legs in the bathtub, so I can get back out for some more turns tomorrow!