As I explained in the comments in the last post, we drastically changed our travel plans and caught a flight yesterday from Puerto Montt to Puerto Natales, far south in Patagonia. Though we're skipping the entire Carretera Austral region, I don't think we had the time to do that area justice anyways, and now we have a whole month to enjoy the spectacular mountains in southern Patagonia without rushing around.
Puerto Natales is the gateway to the famous Torres del Paine, one of the most unique and spectacular mountains ranges on the planet. This is my third time here, but Claudia's first. Tomorrow we're headed out for at least a full week, possibly more, trekking around the range, and there are many locations there that I haven't visited previously which I'm looking forward to seeing (and photographing).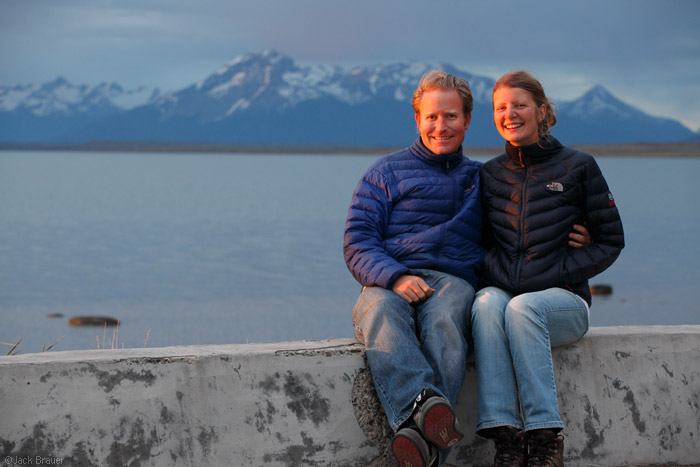 In other news, we just got word that Claudia's fiancé US visa application, which we submitted in July, HAS BEEN APPROVED!!!! WOOHOO!!! She doesn't actually have the visa yet – first the approved application will be processed through the Dept of State and sent to the embassy in Germany (which takes about a month – perfect timing with our trip), and then Claudia has to go there and schedule an interview before she finally gets the visa. But, this approval is the main first step – the tallest hurdle in the whole process. The rest is just a matter of follow-through. We are stoked, and relieved!