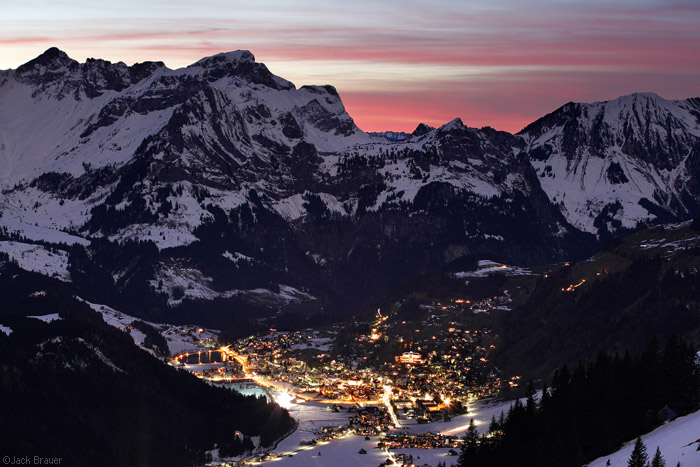 Sunset above the town of Engelberg, Switzerland. I hope to have an opportunity sometime this winter to take this shot when everything is covered in a blanket of fresh snow! As you can see, the lower elevations around town are hurting for snow right now, but the upper elevations recently got a decent dump, which you can see below.
Impressive cliff faces of Schlossberg (3132m).
Dusk light on Gross Spannort (3198m), Switzerland.