Sunday was a beautiful, warm, sunny day in the Alps, and we spent the day hiking (and snowboarding) a peak high above the Engelberg valley.
Titlis (3238m, 10,623 ft.) towers above the Fürenalp lodge, which you can see if you look closely. The other side of Titlis is where Engelberg's ski area is – the Rotair aerial tram goes up to a little bit below the other side of the summit.
Claudia hikes with a backdrop of Hahnen (2606m) and the town of Engelberg far below on the left side.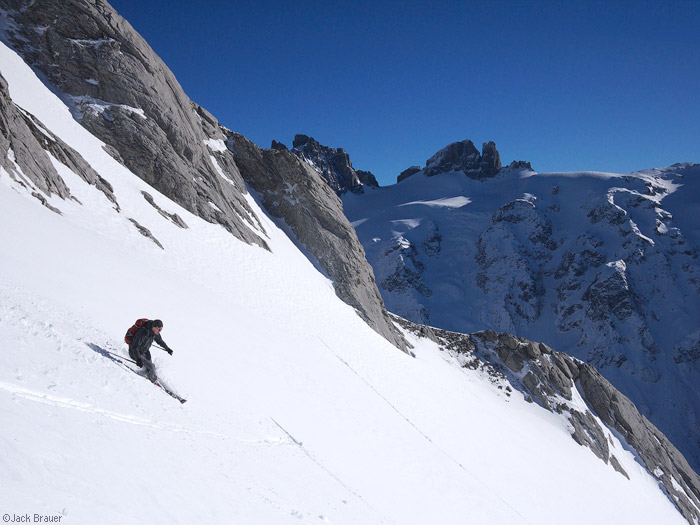 An unknown skier skis past us on our way up.
That's me, stoked on the summit of Wissberg (2627m). Pretty burly mountains around here!
Me again, enjoying the carves in soft spring-like powder/corn.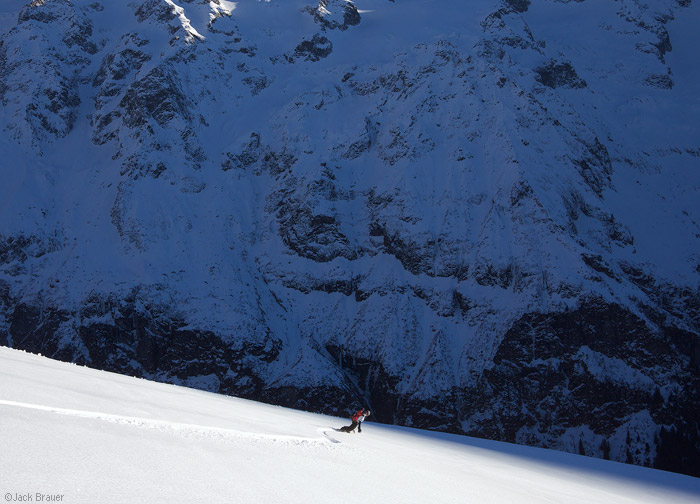 Savoring the buttery carves.