On Saturday some friends and I skied/snowboarded down Kismet, a 13,694 foot peak neighboring Mt. Sneffels. A solid overnight freeze, bluebird skies, and perfectly smooth snow made for a dreamy high-speed cruiser descent.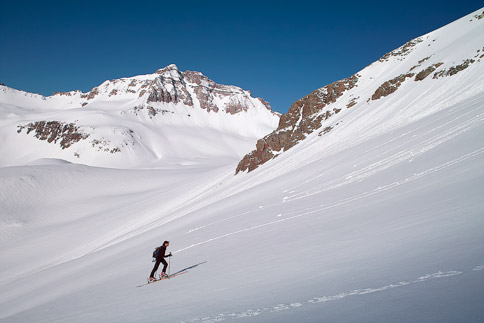 [+] Skinning up Kismet, with Gilpin Peak, also 13,694′, in the background.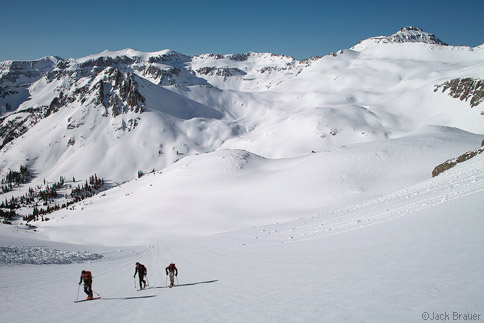 [+] Our group heads up the slopes of Kismet. We skied/rode down this same snowfield later on.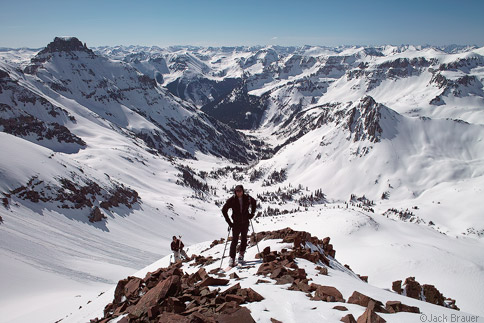 [+] Arriving at the summit of Kismet. Potosi Peak, 13,786′, in the left-side background.

The rugged east face of Mt. Sneffels, 14,150′, towers above.

[+] Jeff Skoloda skies down Kismet.
Back in Ouray, as we grilled some brats, drank some beer, and lounged in the sun, it was hard to believe that just an hour or so before we were standing on the snowy summit of a 13,000+ foot mountain! Gotta love springtime.