Jeff and I were pleasantly surprised to find some fresh powder this morning up in Yankee Boy Basin. Not a whole lot of powder, but powder nonetheless. The surface below was fairly soft and the new 4-5 inches of snow was pretty well bonded, providing some great cruisey late season pow turns.

[+] Making progress on plowing Camp Bird Road. It's almost to the spring trailhead now. What a snowpack!

[+] Jeff Skoloda skis some powder with Mt. Sneffels behind.

[+] A nice view of Gilpin Peak, 13,694 ft., with Mount Sneffels, 14,156 ft., to the right.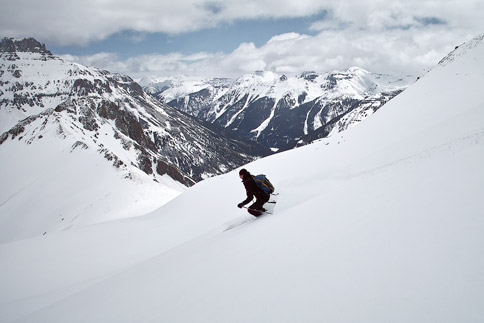 [+] Sinking those skis. Skier: Jeff Skoloda.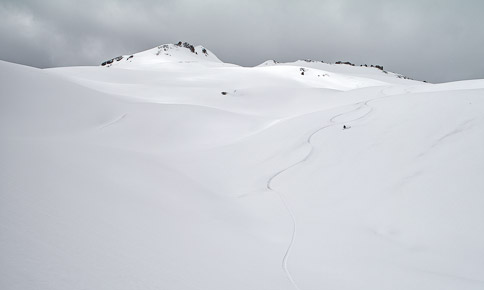 [+] The flat light was compensated by the gentle cruiser terrain and soft snow. This was a really mellow line, and I even had Reggaemylitis in my head as I rode down. (Compliments of Peter Tosh).