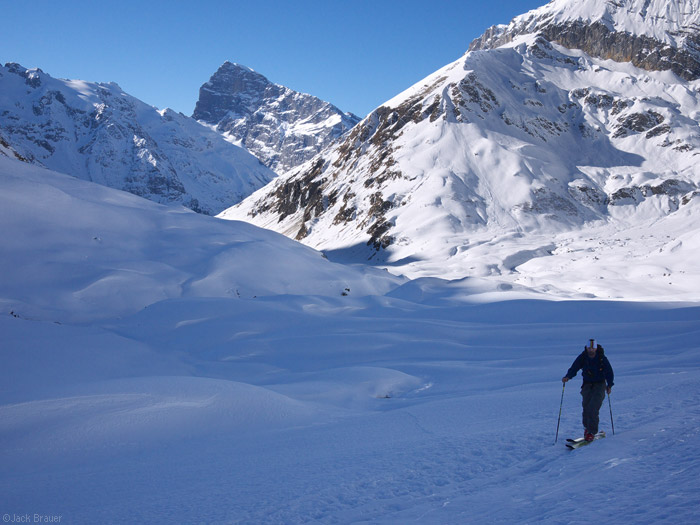 Today I met up with a skier from Montana for a ski/splitboard tour near Engelberg. I had scoped some north facing lines during Sunday's hike up the Surenen valley, and I thought they would offer the best potential for any remaining powder after nearly three weeks of blue skies since the last storm.

Skier: Sam Cox.
We skinned up the valley and of course we chose to go for the highest couloir there! The snow was promising on the way up, but as we got higher into the couloir it turned to hard icy snow. After pounding steps into the slope for a few hundred feet, without crampons or ice axes, we decided that it just wasn't happening! A crusty descent took us back down out of the couloir, and then we scored some nice turns down the open slope of smooth old wind-rippled powder.
Looking back up at our carves down the nice section. We had come out of the couloir at top right. All in all it was about an 1800′ descent, with probably the best (or should I say "most decent") snow left around here.