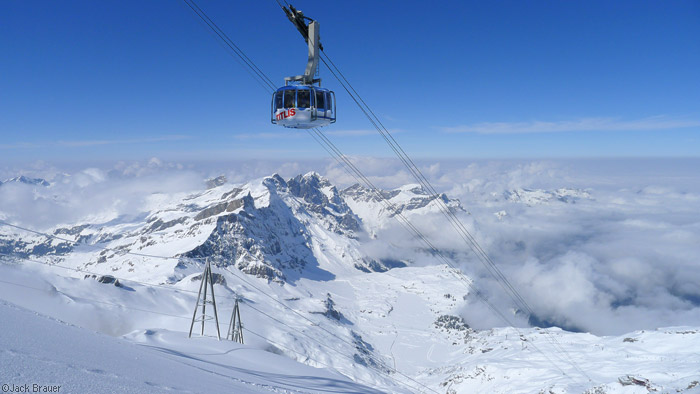 The recent misty, rainy weather down in Engelberg gave way to fresh powder and sunshine up high on Titlis this morning!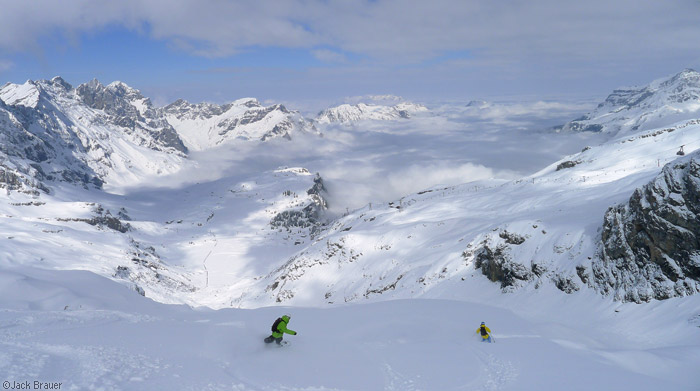 The somewhat heavy powder was perfect for arching fast carves down the Steinberg Glacier.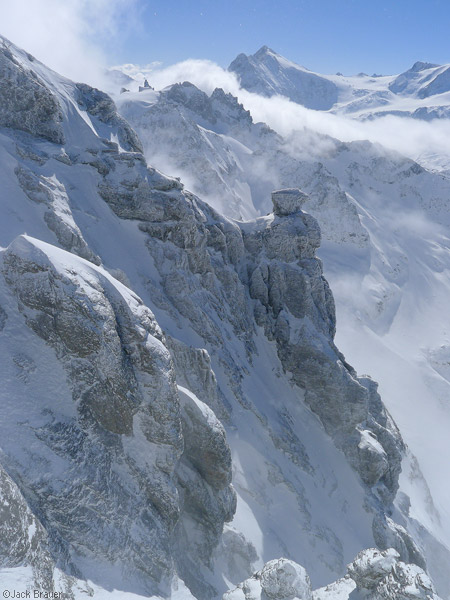 A peek off the rugged backside of Titlis.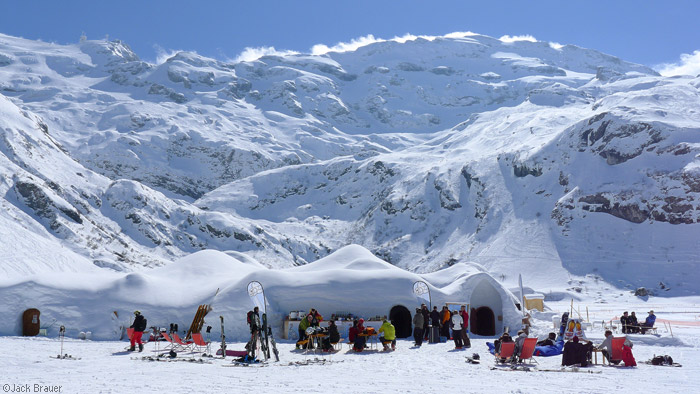 The igloo bar, with a view of the heaps of off-piste on offer, including Titlis and the Steinberg Glacier at upper left.