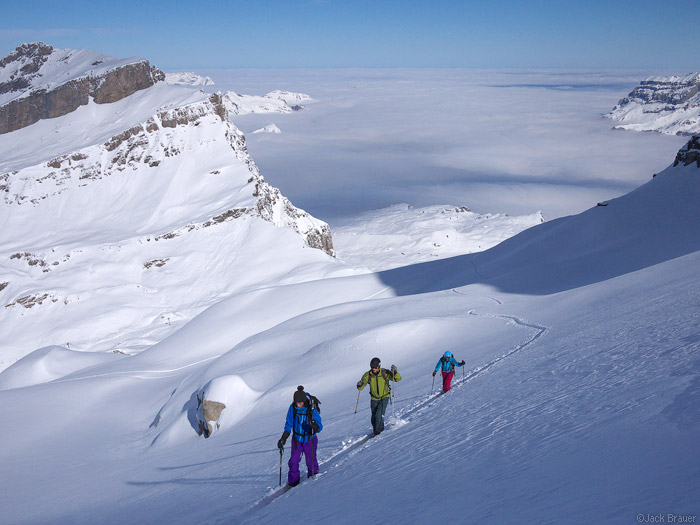 Still scoring powder in Engelberg! Monday offered an alltime powder day, with 30cm of fresh and bluebird skies above the inversion clouds. Tuesday offered more fresh tracks for those of us willing to hike a bit above the ski area lifts. I'm loving it here lately!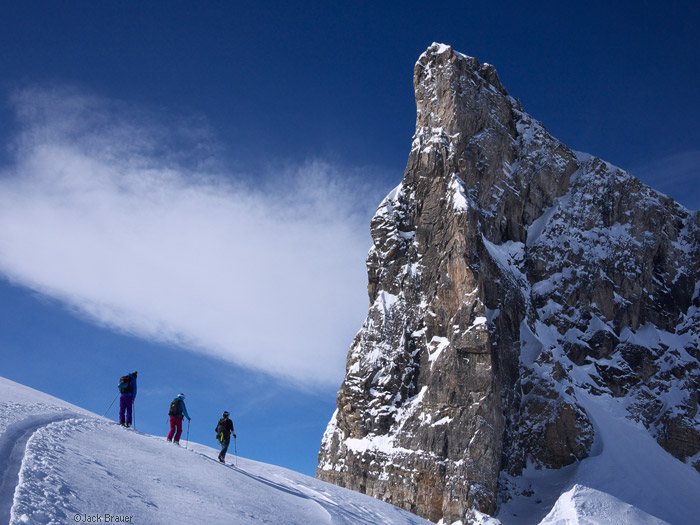 At the top of the line, with an impressive spire overhead.
Skier: Zapatilla.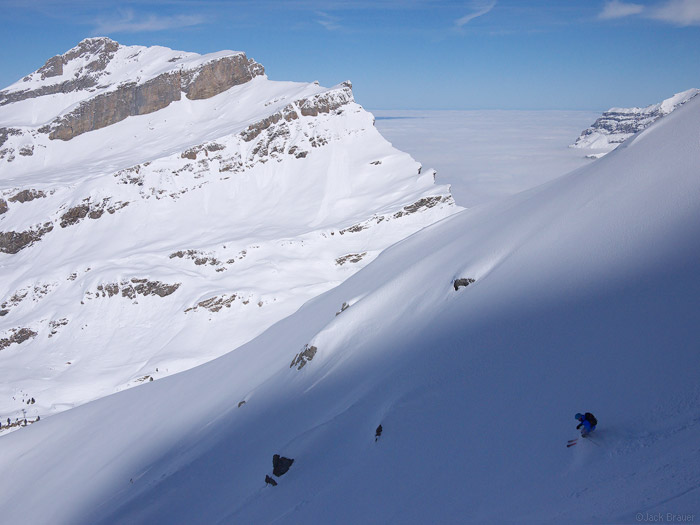 The run goes on…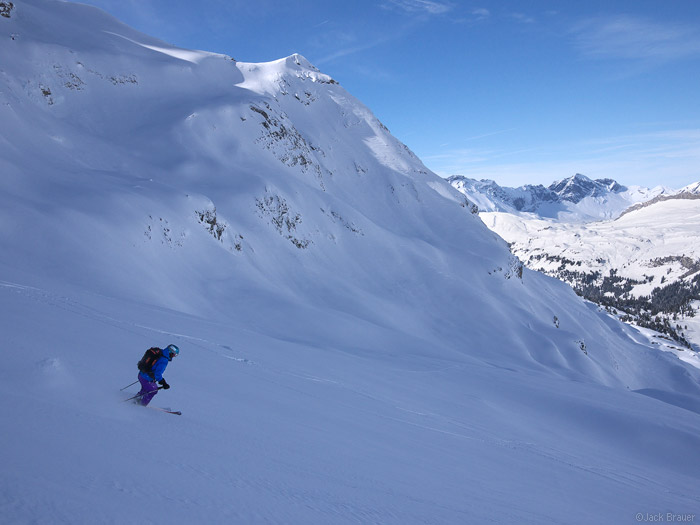 …and on…
…and was so nice we hiked back up for another repeat! Here's a shot looking down the lower face from the second lap. A bit more tracks this time, but still savory.