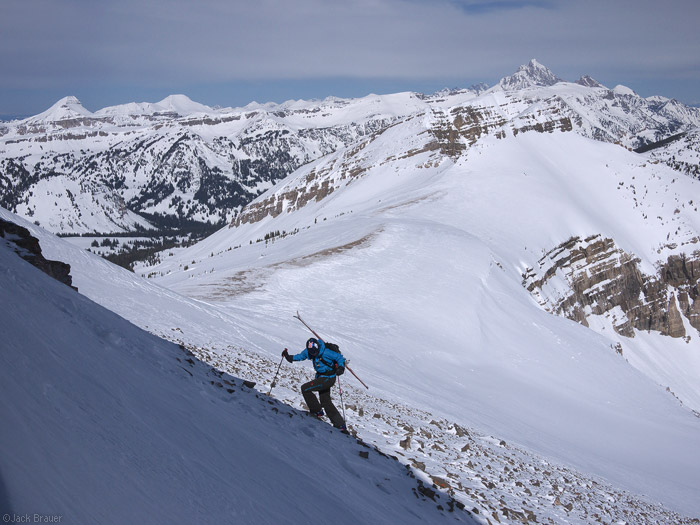 Another great day in the mountains today. After a quick 4,000 foot ascent courtesy of the Jackson Hole tram, we exited the backcountry gates and hiked south along the ridgelines past several peaks until we got to our destination: the so called "Martini Chutes", named for their appearance of humungous martini glasses – triangular bowls narrowing into tight chutes.

Jason King rides into the big bowl. The warm weather today made for some great springlike snow conditions on this southeastern slope; the snow was pretty much just like spring corn – smooth and just soft enough to lay out some nice big carves.

Jason makes his way into the "stem" of the Martini chute – a narrow steep slot through the cliffs.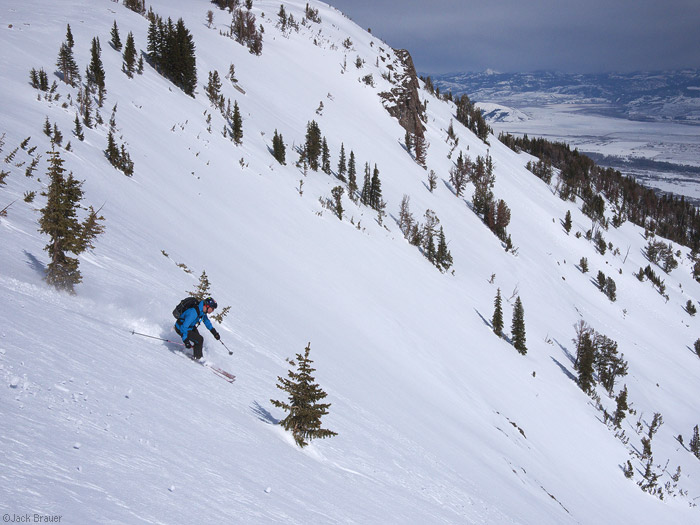 Skier: Ann Driggers.

Jason, pumped on the 4,000 foot descent into Jensen Canyon.