Today Ann and I skinned up a 3,300 foot slope in Grand Teton National Park, and rode down an aesthetic cliff-walled couloir called the "Turkey Chute". Though the center of the chute was pretty tracked up from previous skiers, the sides were full of untouched old powder which we happily sliced and diced. Just as sweet as the line itself was the spectacular scenery of Avalanche Canyon, with its surrounding ramparts of Buck Mountain (above), Mount Wister, the South Teton, and Nez Perce.

That's me laying out a savory carve on a steep powdery wall. Photo by Ann Driggers.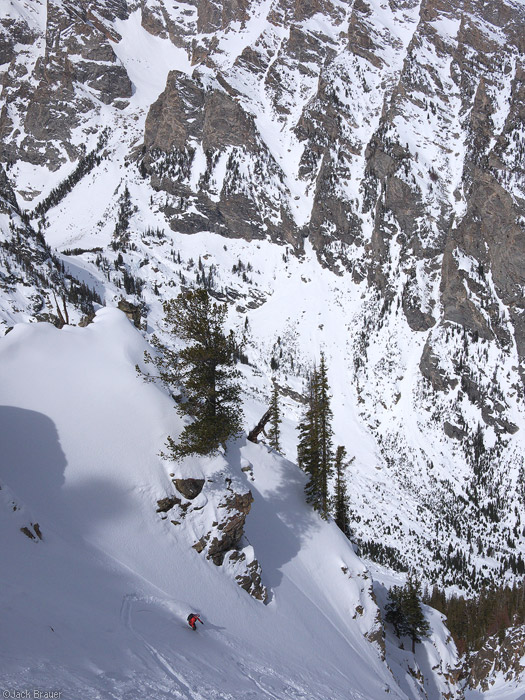 Ann Driggers skis down the Turkey Chute, with Avalanche Canyon below.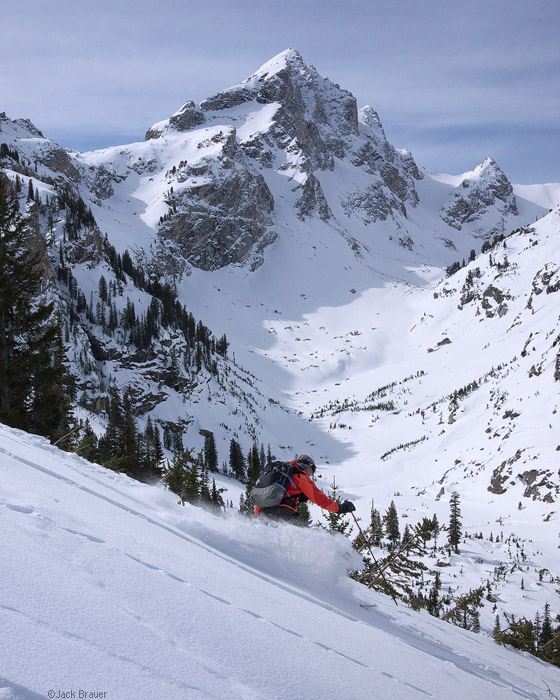 Ann Driggers skis the powder with Buck Mountain looming overhead.
Special thanks to Ann for visiting this week and motivating me to get off my ass and into the mountains for some surprisingly good riding!