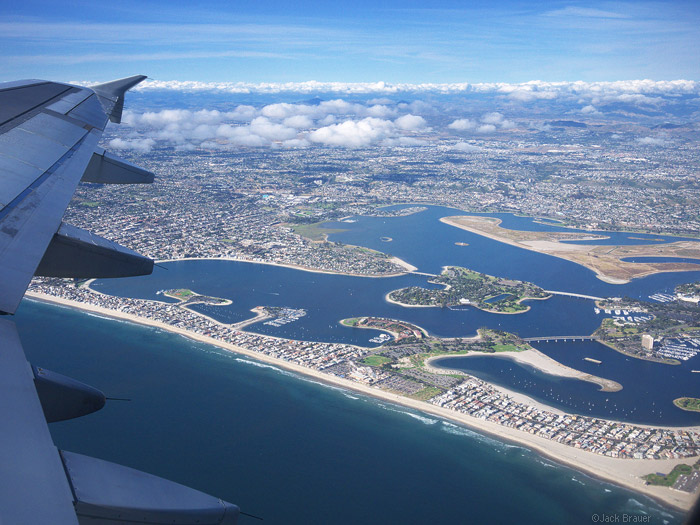 I made a quick trip out to San Diego this weekend for an old buddy's wedding. Being springtime there, everything was green and vibrant and flowering, and my last day there was a gorgeous crystal clear day that made my heart ache for my hometown. I don't have any photos to show for it, except this snapshot of Mission Beach and Mission Bay from the airplane window.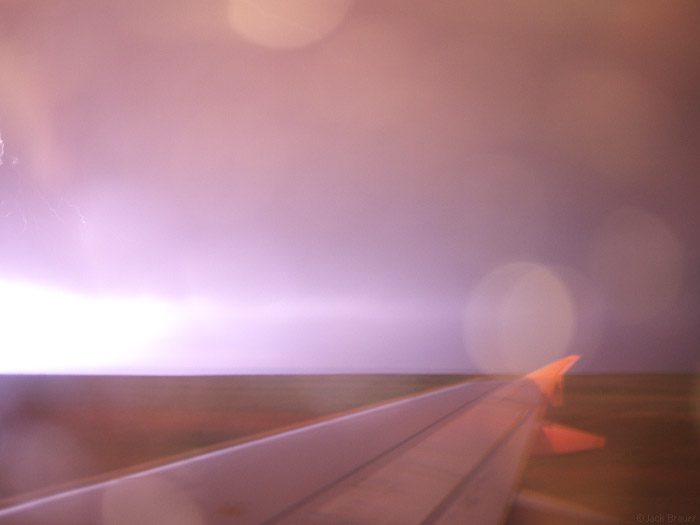 The weather in Colorado, on the other hand, was up to its usual antics. After being held in a holding pattern over the Front Range for a half hour, we finally started our descent into Denver right under the roof of a dark, ominous thunderhead. As we approached the airport the plane was getting tossed around so badly that the pilot gunned it out of there and we flew another holding pattern for about an hour, circling around the thunderhead and watching the purple lightning bolts flashing through the cloud and zapping the runway. No bueno. My photos unfortunately do not do justice to the scene, but regardless, this is something you normally don't want to be seeing out of an airplane window.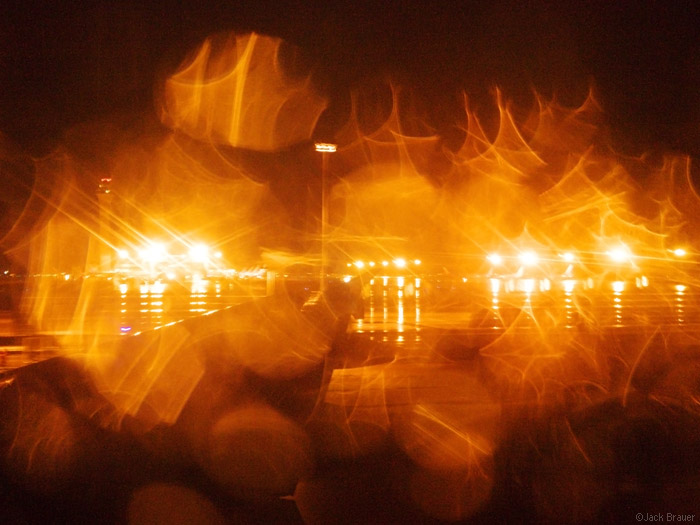 The thunderhead finally moved away from the runway just far enough for the pilot to make a successful landing, but once we were safely on the runway the entire airport spontaneously combusted into flames – or was that just the trippy refractions of light in raindrops? Perhaps the latter. We then had to wait for another half hour on the runway since the entire ground crew staff had been ordered inside due to the lightning danger, and when we finally got into the airport it was a frantic mess of delayed flights and people running for their connections. Good fun!
I finally made it back to the Montrose airport at 1:30am, only to be almost immediately pulled over and ticketed for doing 50 in a 30 mph zone. Sweet! I swear it was 45 in a 35, but what can you do?
And next on tap: a roadtrip to the Northwest tomorrow for 10 days to hopefully snowboard down some volcanos! My recent life philosophy in tough economic times: when work is slow, play fast! (But don't drive too fast!) I have a laptop now so perhaps I'll post some pics during the trip.
In other news, I just realized (after two months) that in addition to the article that Cowboys & Indians magazine published about me and my photography in their March 2010 issue, they also published a web-exclusive interview on their website. Check it out: Jack Brauer: behind the lens.