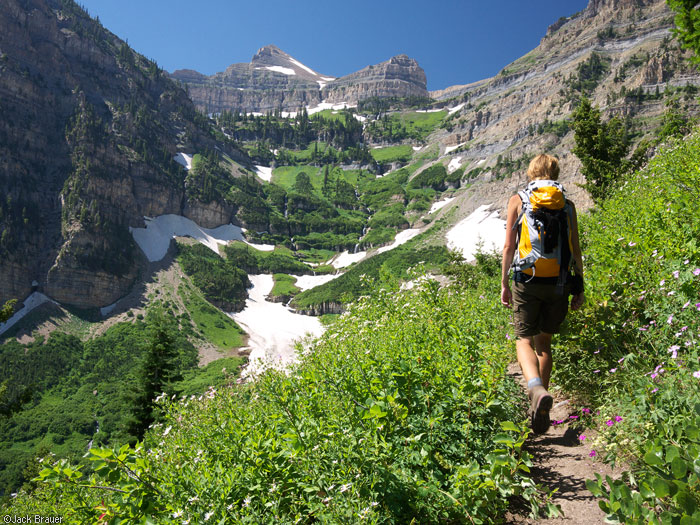 On our way back from the Sawtooths, on Tuesday Claudia and I did a day hike up Mount Timpanogos, the most famous and beloved mountain in the Wasatch Range in Utah. We started from the Aspen Grove trailhead, and our leisurely tour took us 9 hours up and down.
Looking up at Timp – the summit shelter is just barely visible at top right.
See some more photos below!
The views from the ridge are grand, looking out over Utah Lake and the city of Provo. I had to laugh when Claudia's first reaction upon seeing the view off the west side (shocked to see the big city below) was a sour "Ewww…"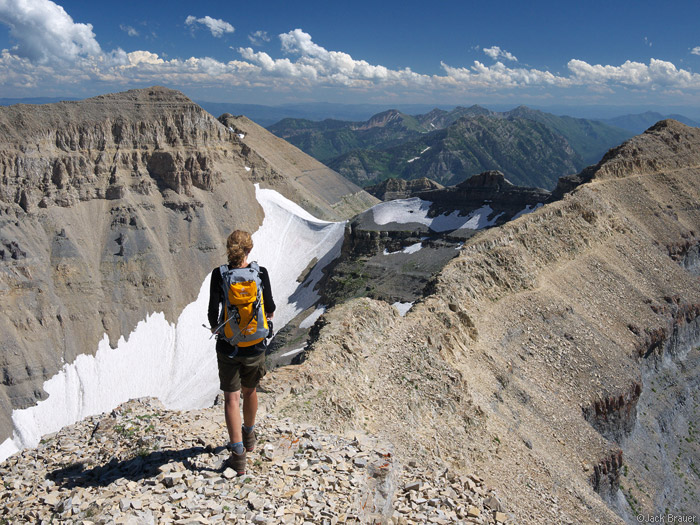 Hiking along the ridge after the summit, looking at the Timp Glacier which we would use as a quick descent route.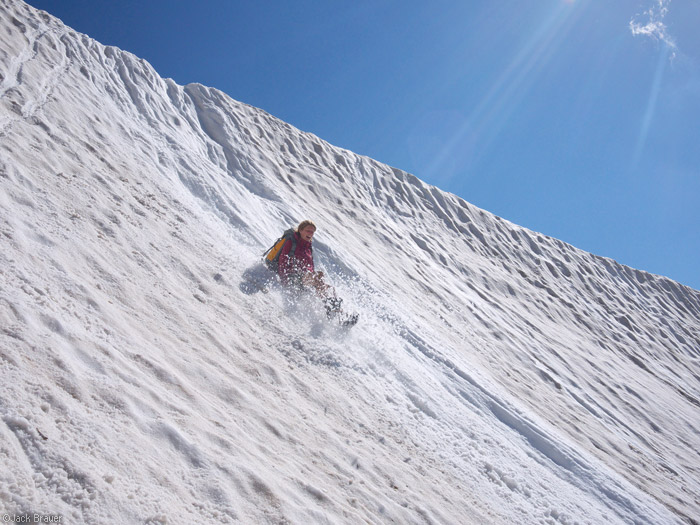 The only way down the Timp Glacier is to slide down the steep face on your butt! I takes some nerve to jump down into it, but Claudia did it like a champ.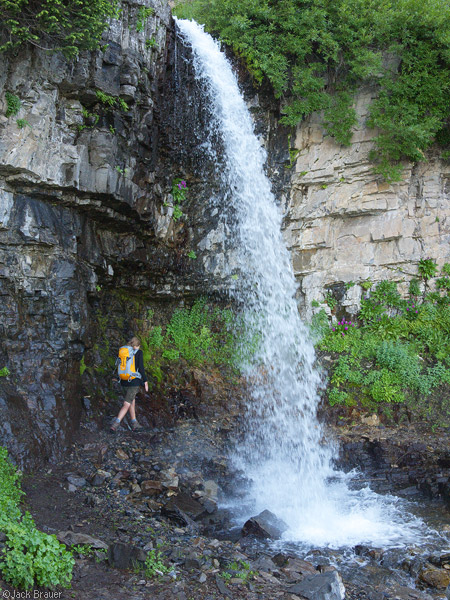 Hiking behind one of the many waterfalls on the down.