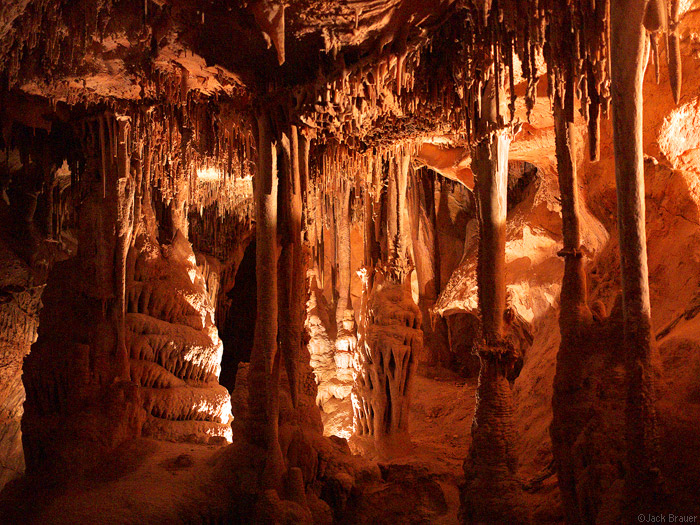 Here's a couple shots from inside Lehman Caves, in Great Basin National Park, eastern Nevada.
Both shot handheld (no tripods allowed) with the Panasonic GF1, f1.7, ISO 1600.

This is what it looks like above ground, with the 13,063 ft. Wheeler Peak (on the right) dominating the scene. We had hoped to climb and ski a sweet 3,000 foot couloir in the morning, but our plans were thwarted by high winds and stormy weather. I will be back here again, next time with my downhill skateboard (you'll know why if you've been there!).
By the way, I was very impressed with the whole northeastern region of Nevada, with its vast pristine sage-filled valleys and rugged snowy mountain ranges. It's an often overlooked portion of the west, but well worth a visit.