Yesterday evening we hiked the Highline Trail, out of Telluride, Colorado. After having a late lunch and farting around in Telluride for a while, we started hiking at 4pm. I knew we would watch the sunset somewhere along the way and be hiking a bit in the dark, but what I didn't realize is that the trail is 13 miles long, and 3,600 feet elevation gain! So, we got back to the truck with weary legs at 10:30pm. Maybe I'm getting old (I hate it when people say that, but I just did), but my legs/knees just can't take that much hiking in one day anymore. I'm totally worked this morning. Anyhow, here are a couple photos from the sunset:
Alpenglow on the peaks above the town of Telluride (which is not visible, but is down in that valley below those big peaks).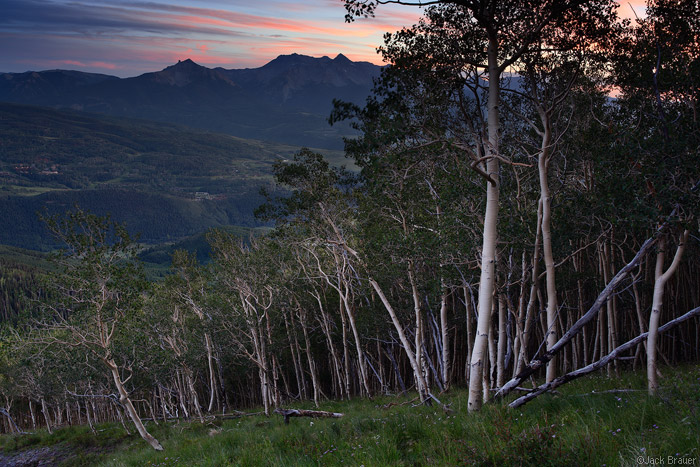 Sunset behind aspens. Wilson Peak and the San Miguel Range are in the background. You can also see Mountain Village at the left.