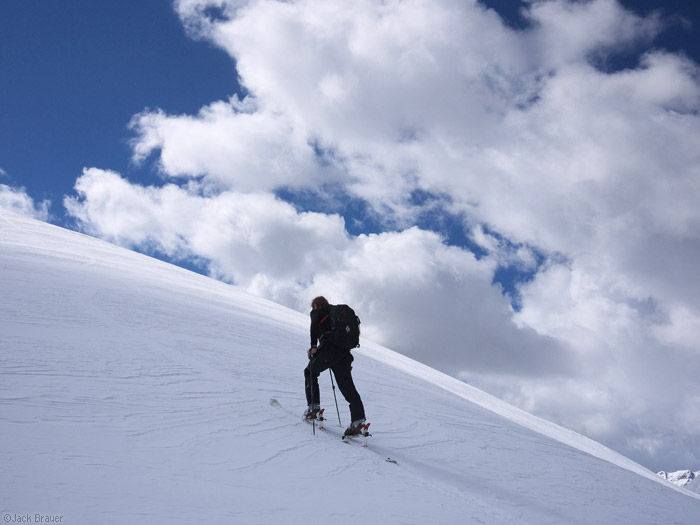 With heaps of snow and hardly anybody out skiing these days, the "low hanging fruit" abounds in the San Juans. Today we went up the same peak I've gone up 2 of the last 3 days. Normally these are the routes we do in the wintertime, so it feels a bit novel to be riding these in late May!
Ninja skier: Paul McElrea.
Perfect cream cheese powder, great for terminal velocity carving.