5.13.08: UPDATED WITH 4X5 PHOTOS
This last weekend I went backpacking in the Needles District of Canyonlands National Park in Utah. After shelling out 25 bucks for entrance and permit fees, I set off into the "wild". Is it just me or do national parks feel like nature amusement parks? All the regulations and designated trails and campspots definitely spoil the notion of being out in the wilderness. But these areas are national parks for a reason – they are undeniably spectacular!
Here are some DP1 digital photos from the trip, as well as a few 4×5 film ones.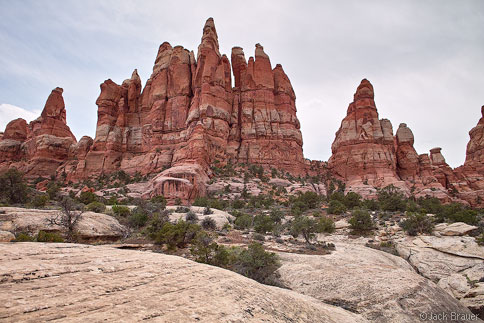 Elephant Canyon.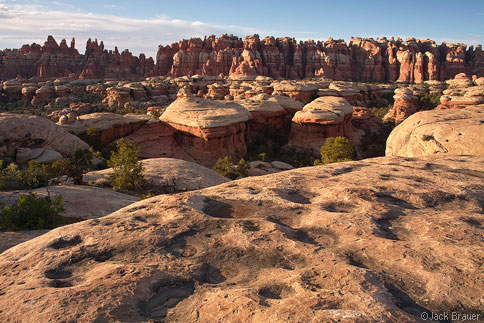 Sunset in Chesler Park.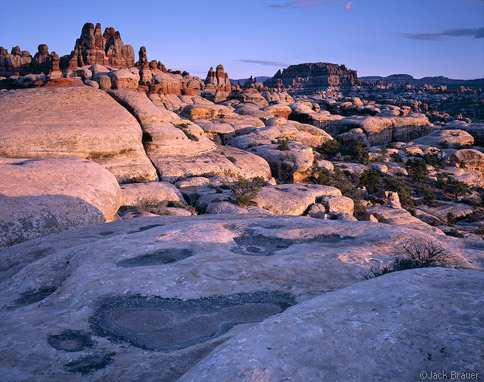 [+] Looking south into the more remote areas of the national park.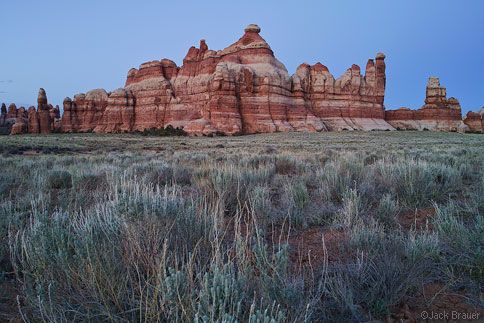 Dusk in Chesler Park. Chesler Park is a really unique place – it's a huge, flat, elevated grassy meadow surrounded by vertical spires. The designated campspots are located at the base of this formation.

Above Elephant Canyon.

Druid Arch, a massive double arch at the head of Elephant Canyon (from my angle here, you can only see one of the arch openings). Of all the places I've visited so far in the Needles District, I'd say this is the most spectacular.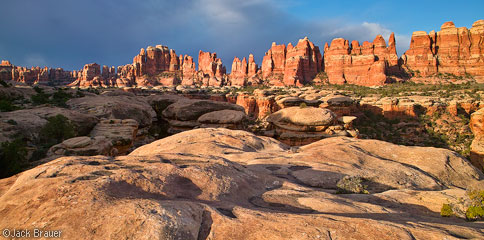 Nice post-sunrise light on the Needles. This was the best light during my three days there, but unfortunately the sun went behind the clouds right before I was about to take my 4×5 shot (not the first time I've missed a good shot with the 4×5).
Though the photography was challenging, and at times frustrating, it felt good to get out on my first "dry land" backpacking trip of the summer season. The desert warmth was a nice bonus too – not too hot out there yet. Probably the high point of the trip for me was on the second night – a crystal clear night with a new moon – when I was lying cozy in my sleeping bag just gazing up at the stars and into outer space. No camera will ever capture that sensation.