Today I hiked to the top of the Bridge of Heaven, a high ridgeline over 4,000 feet above the town of Ouray. This is my favorite trail in the Ouray area, with breathtaking vistas of all the mountains and valleys surrounding Ouray. The weather was threatening to storm all day, but nothing ever came of it except of bit of chilly wind and a few stray snowflakes. Here's a couple photos from the hike.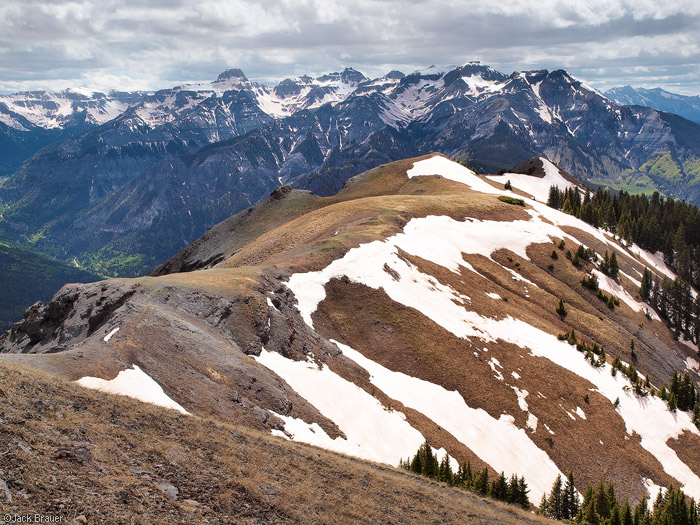 The tundra around 12,000 feet still needs some time before it turns green; the snow is melting fast though. Sneffels Range in the background.

I had fun playing around with the Olympus 7-14mm lens. I look forward to experimenting more with these kinds of close-up, ultra-wide perspectives. This image was shot at 7mm, f/18, and the front of the lens was probably only an inch or so from the leaves.