I finally got back out on the splitboard the last few days after months of riding the office chair. I joined Jake from Vermont to score several sweet spring corn lines here in the San Juans.
More photos below.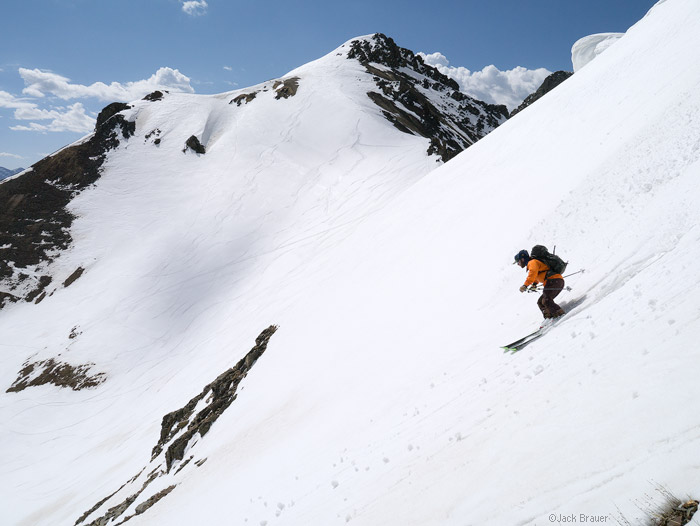 Skier: Jake from Vermont. The last storm a week or so ago left a nice smooth white layer of snow on the peaks.
There's less snow now in late April than there was in June last season! Of course, last spring was phenomenally snowy in the San Juans, and this season was phenomenally crappy.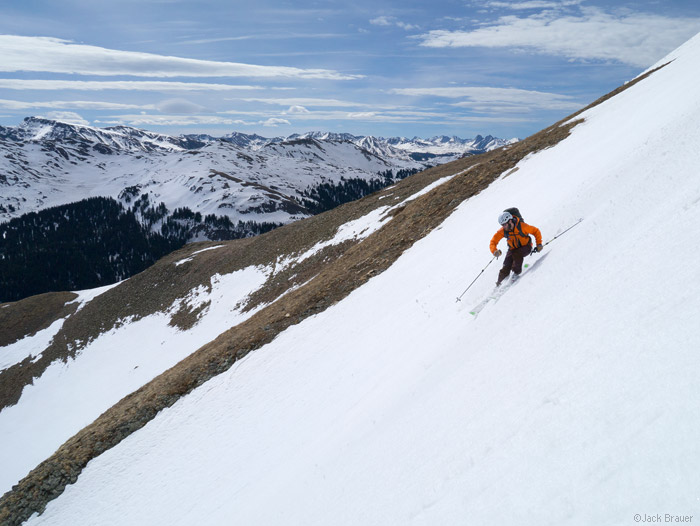 Jake shredding.
It's slim-pickins up there right now with most of the lower snow melting out fast, and those pesky dust layers surfacing more and more. Maybe, just maybe, it will snow for the entire month of May like last year!