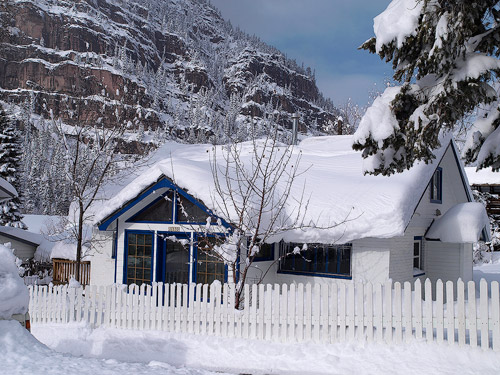 After a seemingly endless series of flights, followed by a harrowing late-night drive through a blizzard, I have made it back home to Ouray! Thus ends my 7 week adventure in New Zealand. I woke up today to waist deep snow… oh yeah. Gotta love coming home to a place that is just as beautiful as any other place you could vacation to in the world.
It's a bit daunting to try to ease back into the swing of things here. Heaps of emails, phone messages, print orders, and web projects to get moving on. And last but not least, 3200 images from New Zealand to go through! Where to begin??? I'll probably start posting a few new photos on my gallery site every day or so, and I'll hopefully be able to launch a complete New Zealand gallery page within the month.
And of course, with all this new snow, I hope to be making some turns soon. Glad to be back!