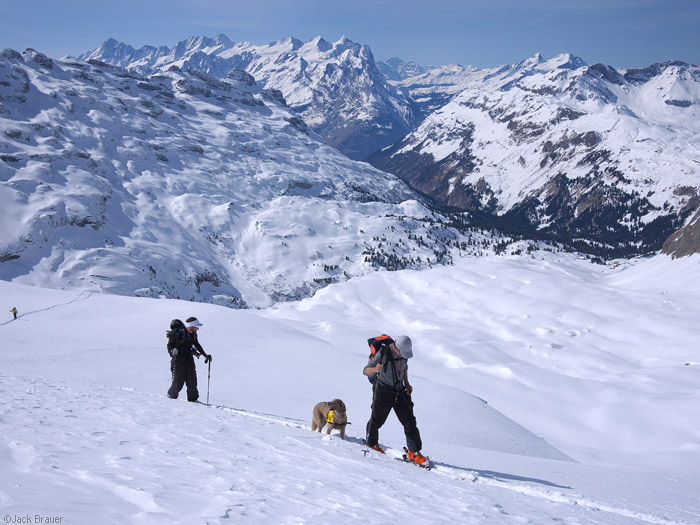 This week I met up with Jonas, a splitboarder from Finland, and we went on splitboard tours around Engelberg on Monday, Tuesday, and Wednesday. Here are a few photos from the last three days.
In the top photo, you can see Wetterhorn down the valley.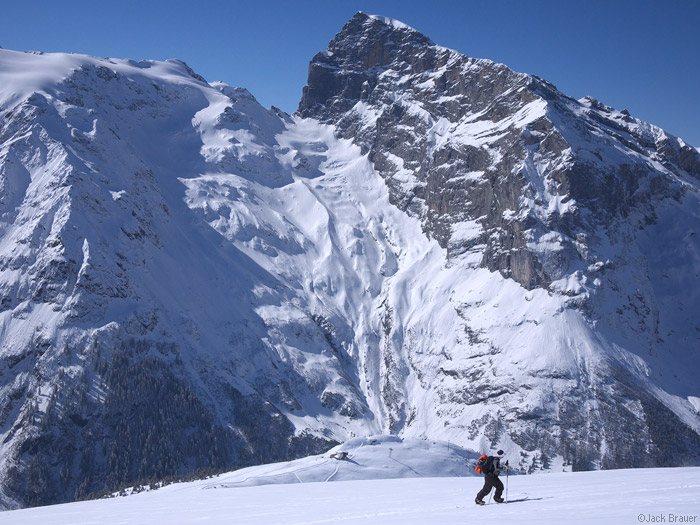 Titlis dominates the scene at Fürenalp.
High above Engelberg, with Hahnen behind.