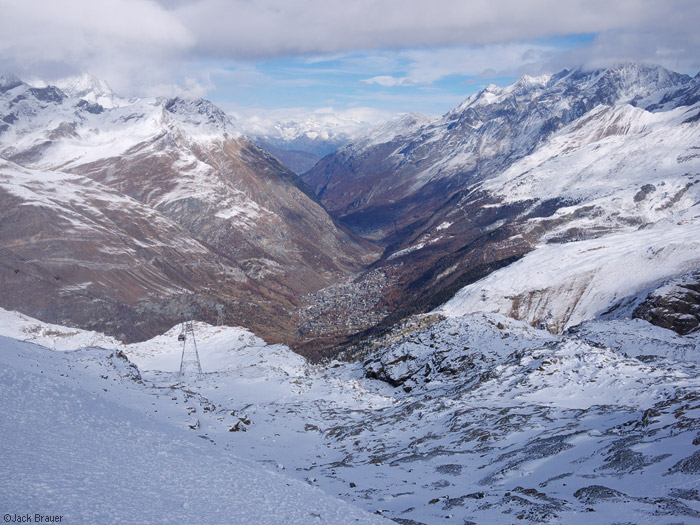 The last few days I've been enjoying my first days on the snowboard this season in Zermatt, Switzerland… and powder days no less! Above is a view from the ski area looking down at the town far down below in the valley.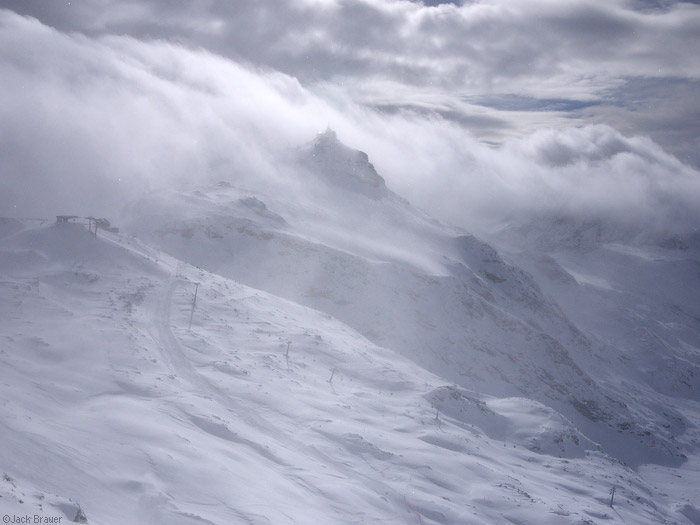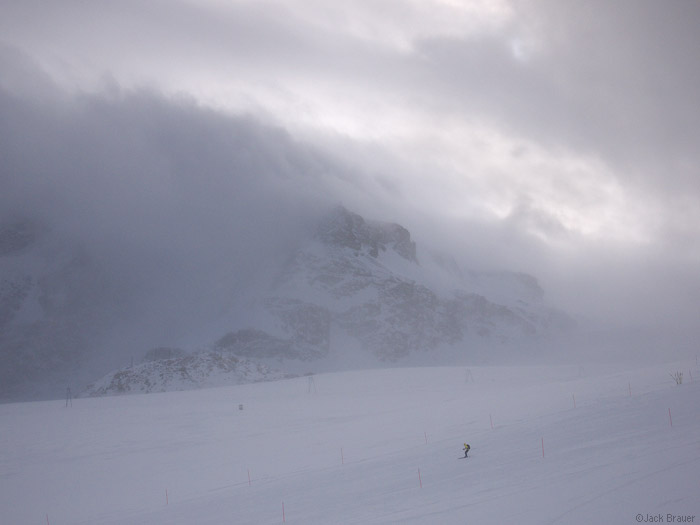 The weather has been pretty crazy… lots of wind and blowing snow every day up on the mountain.
Being so early in the season, not much of the ski area is open yet; in fact the areas that are open are mostly on top of huge glaciers! The lift towers are actually built on the glacier ice and supposedly they have to be moved every couple years as the ice flows downhill. Some of the pistes go right beside huge crevasses… quite a novel sight for an American to see!
The one and only Matterhorn appears out of the clouds during a brief window in the storm. Wow, what can I say… WOW.

Matterhorn panorama.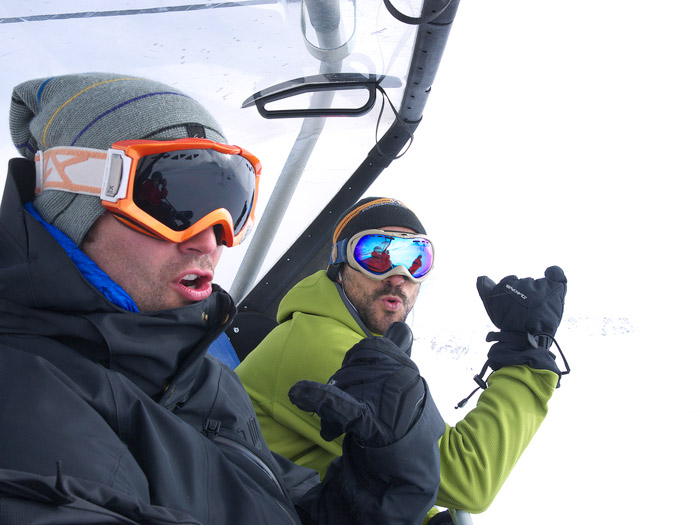 Dominik and Bernie. Special thanks to Dominik for the hospitality, and to Martin and Franciska for the hookup!