[+] Actually just several days, but look at the difference from my last post! Same place, fresh snow. First and best line of 2009 so far. Just dreamy…. (drool…) Skiier: Aimee McAbery.
Happy New Year!
Check out some more pictures below the fold.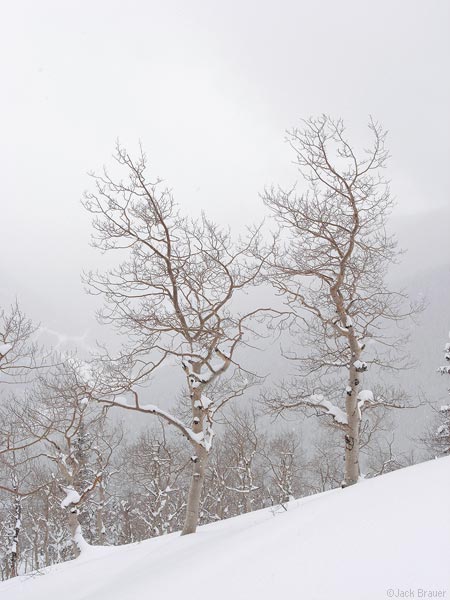 Aspen in a snow storm.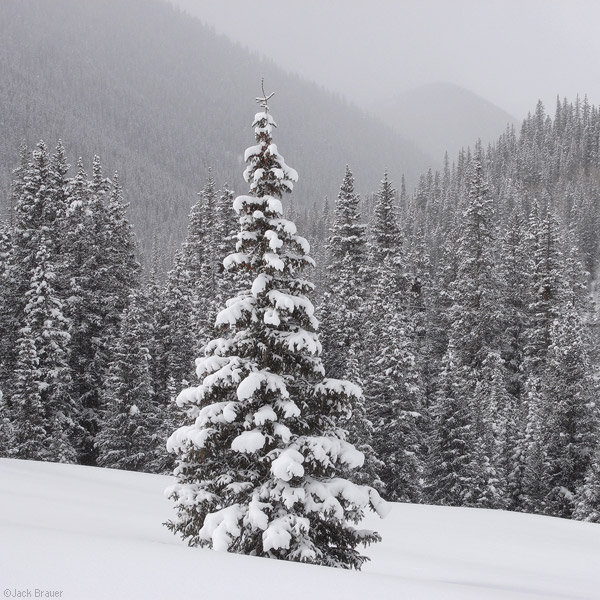 [+] Snowy pine tree with steep forest behind.