Here's a few photos from three ski days this last week here in the San Juan Mountains, Colorado.
The spring skiing has been great lately, with smooth corn snow and some of the higher pass roads getting plowed out enabling easy access into the high country.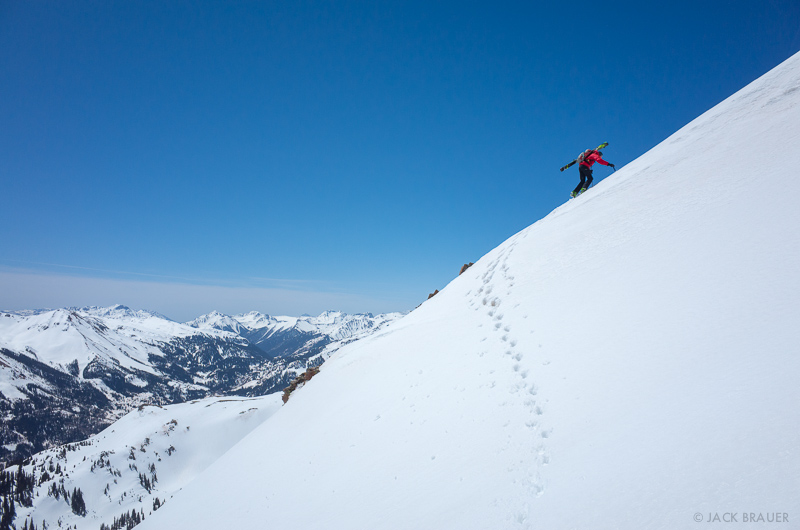 Matt and I climbed and skied/snowboarded a huge face that I've been eyeing for years.
Then a potent storm rolled into the mountains this weekend, dumping over 16 inches of fluffy powder. Woohoo!
Possibly the deepest snow of the year so far… It felt less like skiing and more like swimming through clouds. Too many face shots to even see where we were going!
This winter refresh should provide another week or two of excellent skiing and splitboarding… if my legs can keep up!