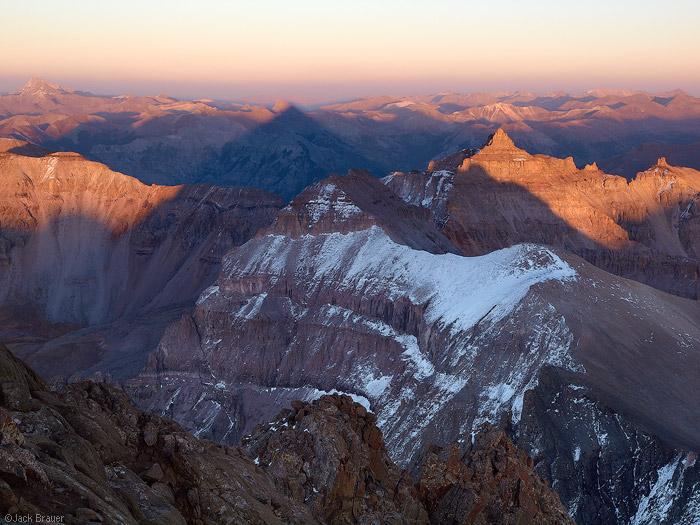 Mt. Sneffels shadow, Teakettle on the right, Cirque Mountain in the center.
With warm September temperatures and a gorgeous clear blue sky, yesterday afternoon I hiked up Mt. Sneffels to watch the sunset from the 14,156 ft. summit. Though I could have driven my truck to the upper trailhead, I decided to start from the lower trailhead because there was no hurry and I needed the exercise anyways. I hiked up to Blue Lakes Pass then took the southwestern ridge route to the summit, a fun scrambly route that I'd never done before. I relaxed for a couple hours up on top, had fun taking photos of the sunset and the post-sunset glow, then made my way down the standard route via headlamp and a quarter-moon.
This was the fourth time I've summited Sneffels, but it was the first time I've seen the sunset up there, and the first time I've hiked it without crampons and a springtime snowpack.
Here's a link to some photos from a previous hike I did up Sneffels for the sunrise, via moonlight.