On Sunday we skied/rode a great line in the Ragged Mountains of Colorado. This line provided a healthy 4,000+ vertical feet of skiing/snowboarding, from the summit to the road.
Many of these photos can be enlarged by clicking on them.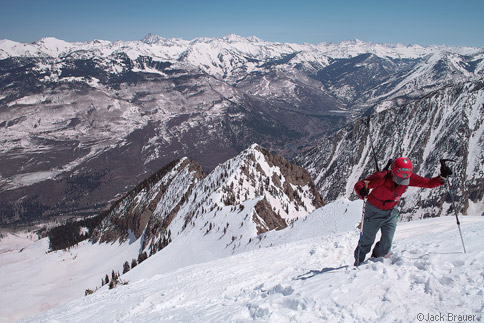 Hiking to the summit, which a big Elk Range backdrop.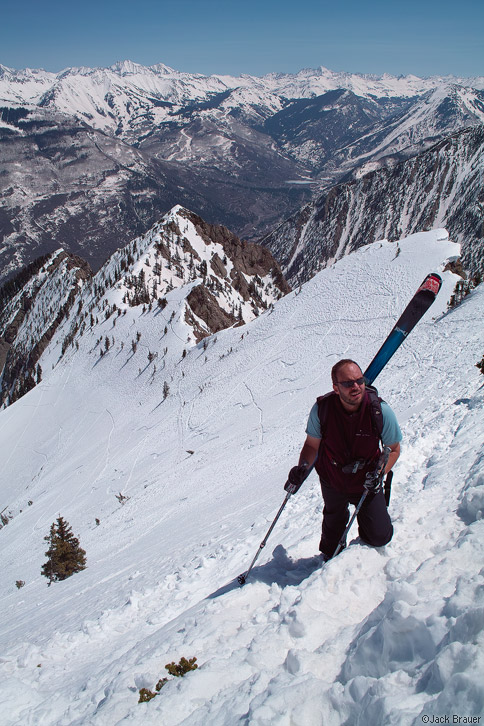 Scott McCurdy hiking up the final push to the summit.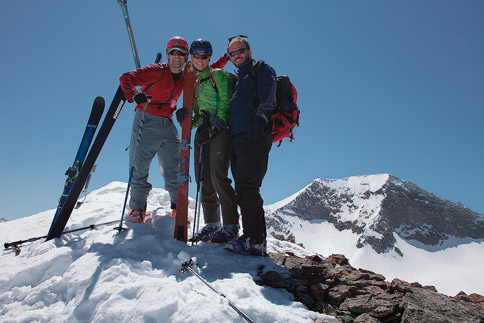 On the summit! We were amazed to see some ski tracks coming down the cliff-laden face of Chair Mountain (in the background). Hardcore!

Ann Driggers drops in from the summit ridge. You can see our 4,000 foot run below.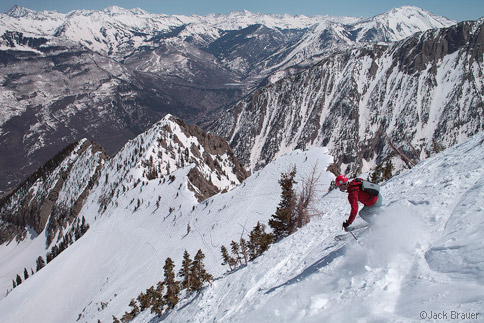 Seth Anderson skis from the summit, with an Elk Range vista behind. The top section was pretty dicey, with hard, hacked-up snow.

The entire mid-section of this line was gentle rolling terrain with perfect spring corn snow. Ideal conditions for big cruisey high speed turns.

And here's looking back at the mountain we skiied/rode. What a line!
P.S. – The day before this hike, I was in Carbondale and had the most delicious carne asada burrito in memory, from Las Rocas tortilleria/carniceria. Mmmm… my stomach is growling just thinking about it. It was so good I even felt compelled to tell you about it here on my blog!