Six new inches of snow has refreshed the Jackson Hole backcountry. The view above shows the line we'd soon be riding – that left face, the one with the two tracks.

Rajat Bhayani lays out a high speed carve.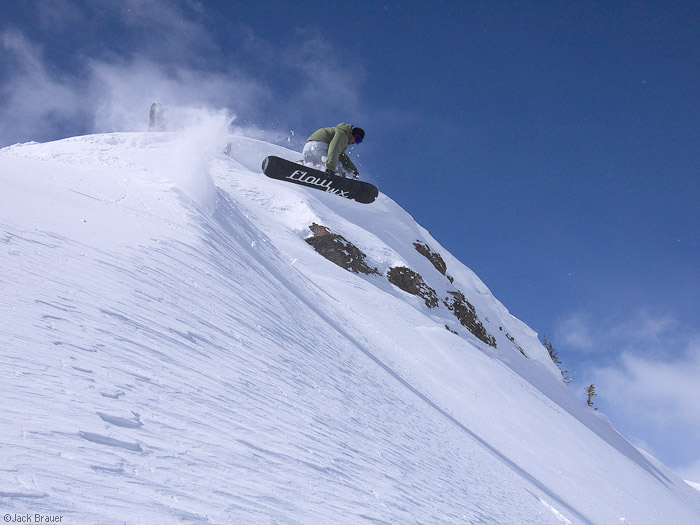 Ryan Vanlanen boosts a method off a windlip.

Rajat airs a cliff.