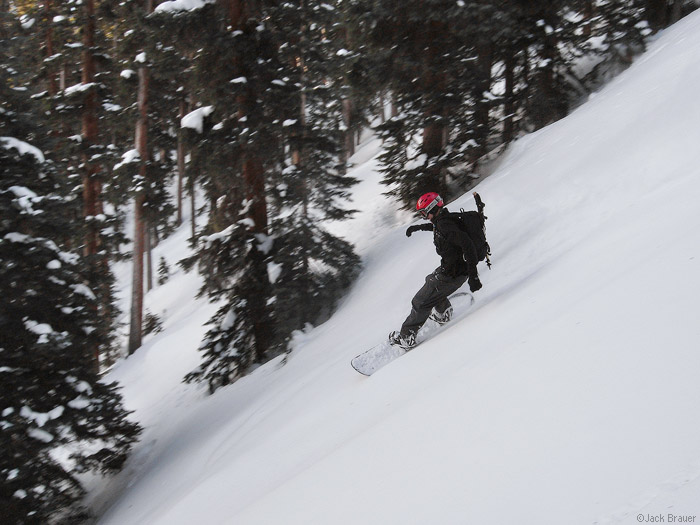 Rider: Mikel Goicoechea
My good buddies from Boulder just made a trip out here, and yesterday we had the old snowboard crew back together again. I've made countless turns with these guys, so it was great to show them the goods and slash some pow again.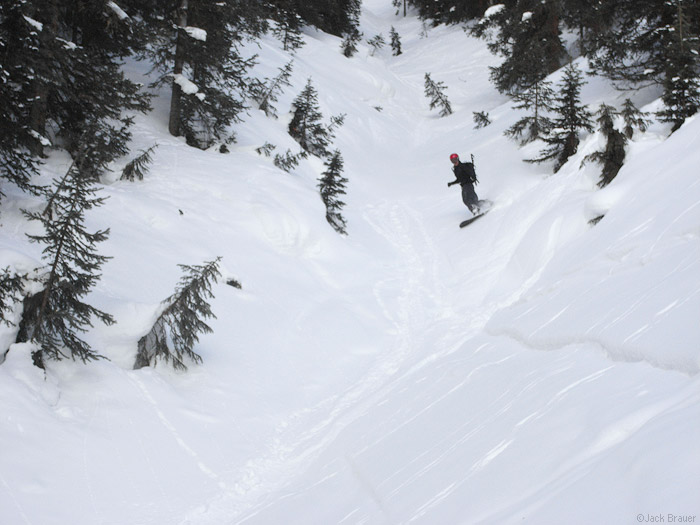 Rider: Mikel Goicoechea. Typical terrain on our favorite mountain… long steep powder-filled chutes through the trees.