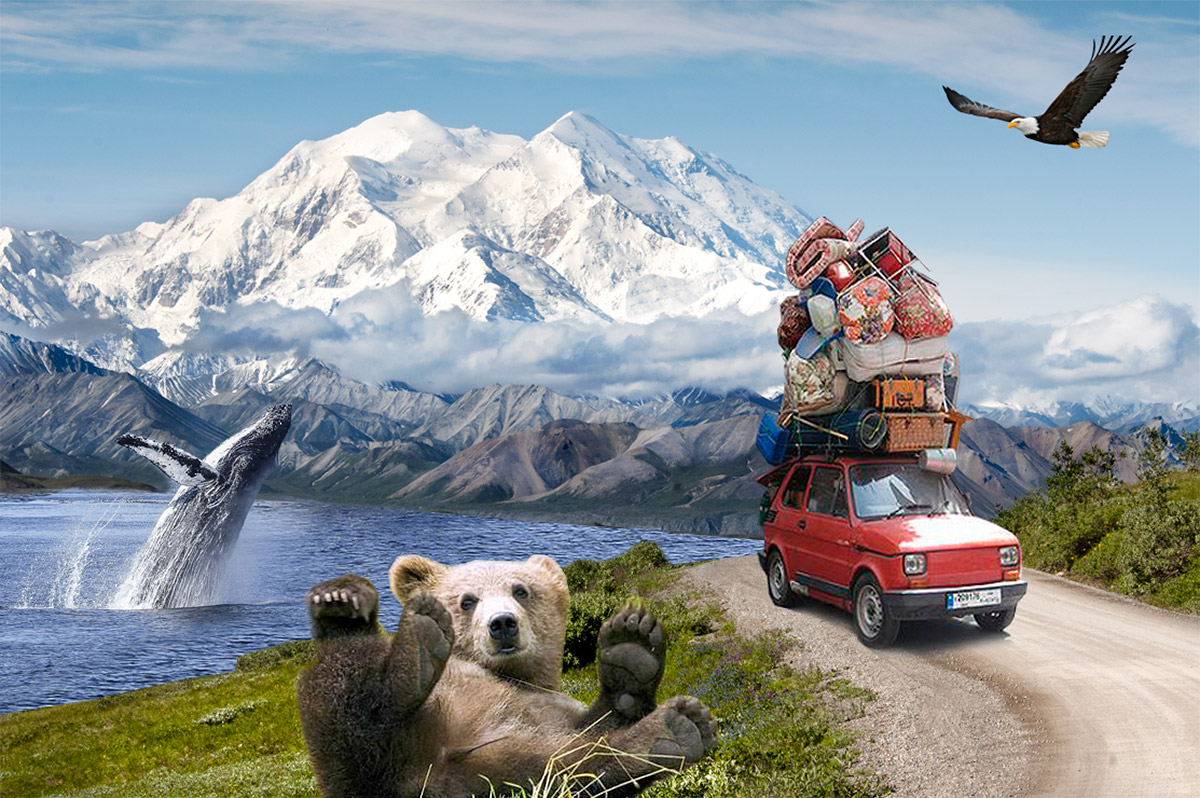 After a long, cold winter, the moment we've been looking so forward to has finally come! We're all packed up and tomorrow we head off into the great wide open for a 3½ month road trip to Alaska and back!
We don't have a specific itinerary, but here's the rough plan so far: First, we'll take our time driving west through the Basin and Range country of western Utah and Nevada. Next, over to northern California to see the redwoods, then up through Oregon and Washington to visit some relatives and friends in both those states. We'll spend a few weeks in Washington, hopefully doing some backpacking there in the Olympics and Cascades. By early to mid July we'll venture up into Canada, over towards and through the Canadian Rockies. Then the long haul up to Alaska, where we'll be for most of August, perhaps doing some backpacking in the Wrangell-St.Elias and Denali areas. By late August to early September we'll head over through the Yukon, then back home to Colorado by the end of September.
Of course we intend to do lots of hiking and backpacking treks along the way. Speaking of which, if there's any experienced backpackers reading this who'd like to join us for a wild trek up in Alaska or Canada, we'd be happy to have your company! Give me a shout and perhaps we can rendezvous at some point.