Today I took the train down valley from Engelberg and met up with a new splitboarding buddy who lives in Bern. We checked out a ski zone accessible by a small cable car, and ended up scoring a beautiful untracked 800m powder descent!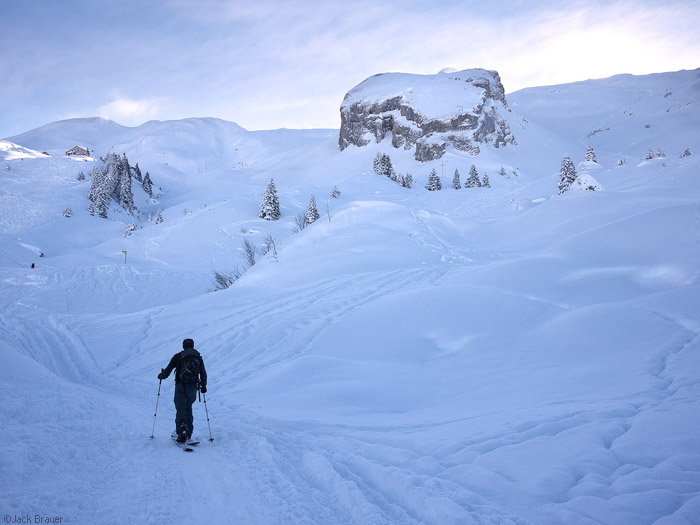 The terrain. We skinned up the higher basin at the upper right. At upper left is a mountain hut… in case you fancy a beer or gluhwein while you're touring!
Heading up into the basin.
For a little while our track followed a wiggly skier's earlier down-track.
Everything's looking bigger than it did from below!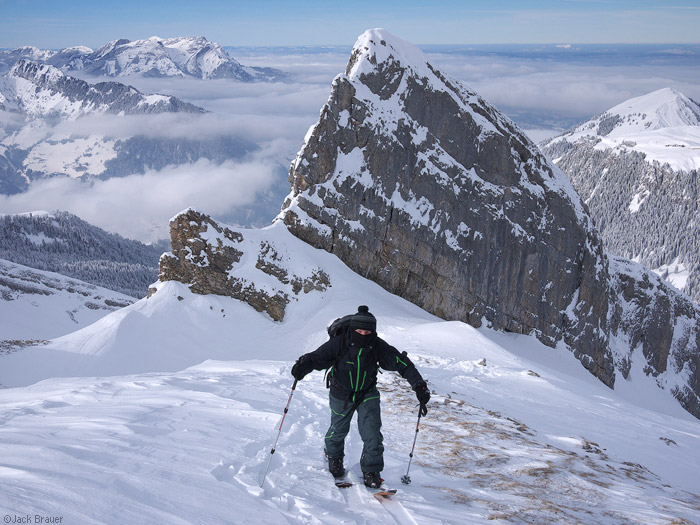 Finally up on the summit ridge, with amazing views of the Alps all around!
Snowboarder: David Foxton.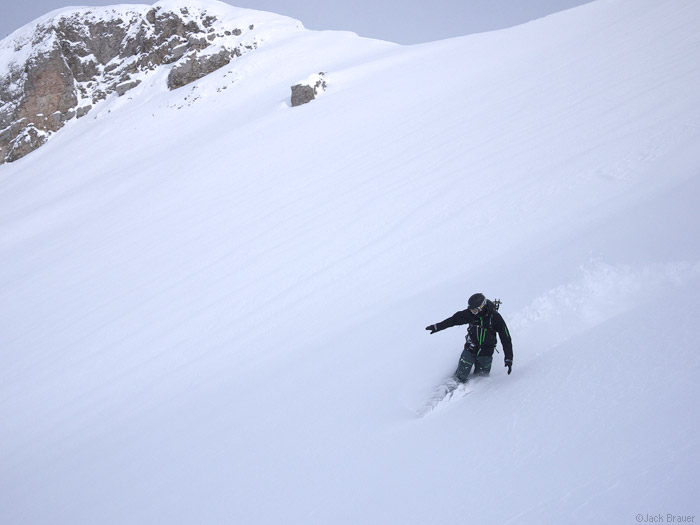 We rode down this huge untracked slope – 800m of floaty carves in the fluffy powder.
Deep powder! Yeah!