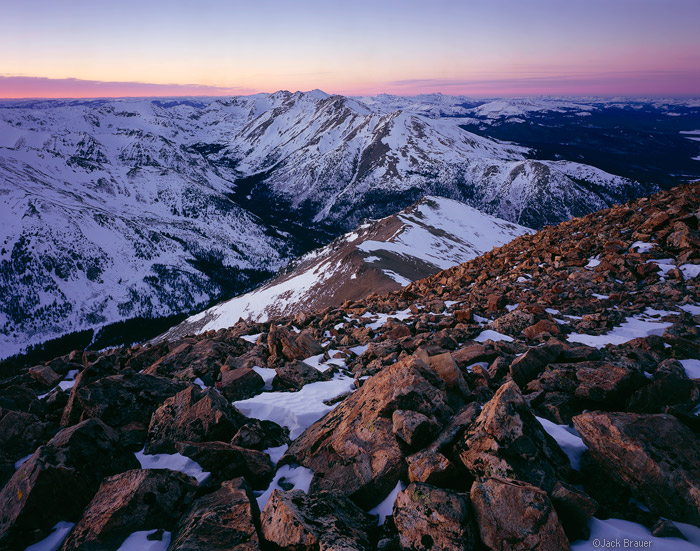 I just unearthed this photo taken back in February 2006. This is the view of Mt. Massive (center) and the Sawatch Range, as seen from the 14,440 foot summit of Mt. Elbert, the tallest mountain in Colorado.
I had hiked up Mount Elbert in the afternoon, knowing that the clear skies and full moon would provide plenty of light to make my way down at night. The evening turned out to be one of my most memorable summit experiences ever; the air was perfectly calm, I had warm clothes on, and I spent over three peaceful hours relaxing on the summit in the twilight and moonlight. During my time up there I also took what is perhaps my favorite photo to date, "Elbert's Moonshadow".
Both photos were taken with the 4×5 camera, with Provia film.