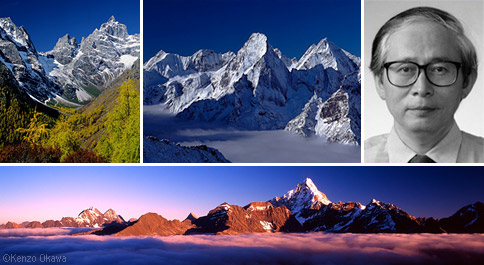 Kenzo Okawa is a mountain photographer in China with an amazing portfolio of images from the Siguniangshan, or Four Girls Mountains. I discovered Kenzo's work years ago on SummitPost.org, where he is a regular contributor. Kenzo was gracious enough to answer my questions via an email interview, as follows.

Be sure to check out Kenzo's photo collection at his online gallery and also at his SummitPost gallery.

Judging from your photos, the Four Girls Mountains are incredibly beautiful and spectacular mountains. What kind of travel/trekking is required to get to the locations where you photograph?

The altitude of Four Girls Mountains is not as high as Nepal's Himalayas, and some mountaineers call them "An ordinary part of lesser Himalayas." But the mountain appeal is not decided only by altitude. I think that Four Girls Mountains are not stunning mountains, but they are particularly beautiful mountains. A town lying at the foot of the mountain is Rilong town, Xiaojin County, Aba Tibetan and Qiang Autonomous Prefecture, Sichuan Province, China.

It is around 31 degrees of north latitude, 103 degrees of east longitude. Three hours by range airplane from Shanghai to Chengdu of Sichuan Province. And 7 hours by bus from Chengdu(Chadianzi Bus Station) to Rilong Town.

Because the altitude is not high, from the town it is easy to access the locations where I photograph. Usually it takes one day by walking or horseback.

Do you usually go out with friends or alone? How long are you usually out there on each journey?

I usually go out alone for 2 or 3 weeks.

Do you run your own photography business?

I have published three books, and provided photos to many magazines and books. I am employed by the Nature Reserve Management Bureau.

If you had to choose one or two personal favorite photos from your collection, which would they be, and why?

By the calmness and uniqueness, I choose these two photos:




Are there any particular photographers/artists who have inspired you and affected your work, and how so?

Ansel Adams is one of those who have affected my work. I respect his ability to bring out the beauty of nature.

What is the most challenging aspect of photography for you?

First of all, an increase of the cost of photography. By my photography and advertisement, the number of tourists has increased remarkably. Also the cost of a pack horse and a laborer has increased to around four times the amount. Because I pay the cost by myself all the time and my working fund is dependent on my bank account, these problems make me feel hardship. But along with this increase, many local people lead a comfortable life in what is one of my destinations.

Most people in America have never heard of the Four Girls Mountains. Are they popular with tourists in China?

Yes, but most people do not realize the true beauty yet.

How is the state of nature and wilderness preservation in China? What are the greatest problems facing nature protection in China?

In a word, many people use the nature in their own way without understanding of the public property. Moreover there are clear signs of the environmental disruption that is caused by mass consumption and leaving garbage. This is a common problem, but very difficult all the time.

Do you travel much to other mountain ranges?

Before I lived in Four Girls Mountains, I have visited many mountains of the world. And there are many places still left to take photos. But now, I have a big interest in the unique culture of the peoples who live at the foot of the mountains.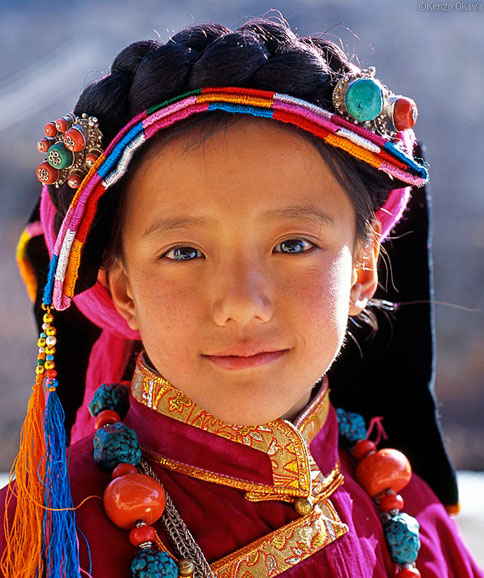 Thank you very much Kenzo for this interview, and best of luck with your photography!