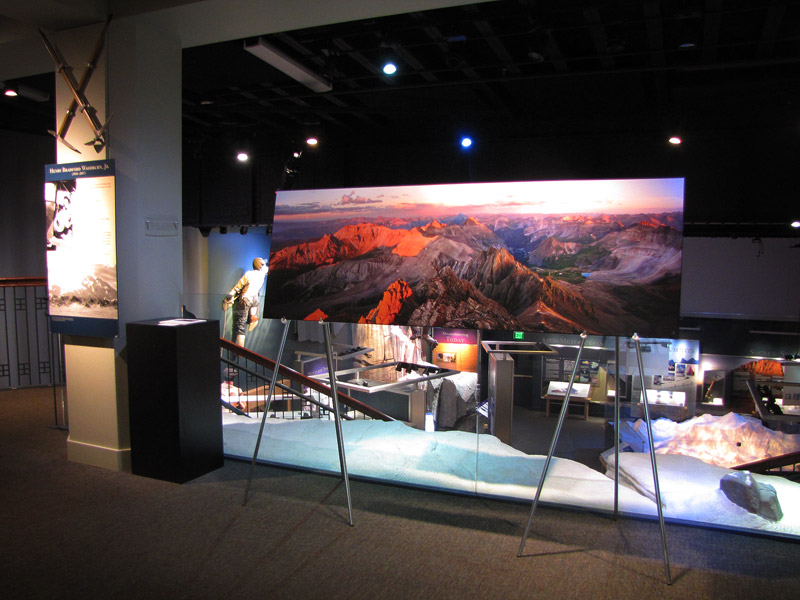 I am honored to announce that the Bradford Washburn American Mountaineering Museum in Golden, Colorado is currently displaying an exhibit of my photography in the entrance hall of the museum through the end of July.
A joint venture of the American Alpine Club, the Colorado Mountain Club, and the National Geographic Society, the 3,500-square-foot museum is the centerpiece of the American Mountaineering Center in Golden, Colorado. The museum is the only one in the United States exclusively dedicated to rock climbing and mountaineering, with exhibits on history, mountain cultures, safety and equipment, and more.
Considering the nature of the venue, I selected seven "high altitude" photos to display, from locations including Colorado, Nepal, Peru, Patagonia, and Switzerland.
The museum is located at 710 10th Street, Golden, CO 80401. Keep an eye out for their once-a-month "Thirsty Thursday" event each month offering gear, beer, live music, and free museum admission!
Special thanks to Katie Sauter and the museum for inviting me to exhibit my work!