This morning Jeff and I went back out to enjoy some more of the early season powder. The last few days of snowstorms dumped a good amount of new snow in the higher San Juans, and the snowpack is now noticeably deeper than last time we went out.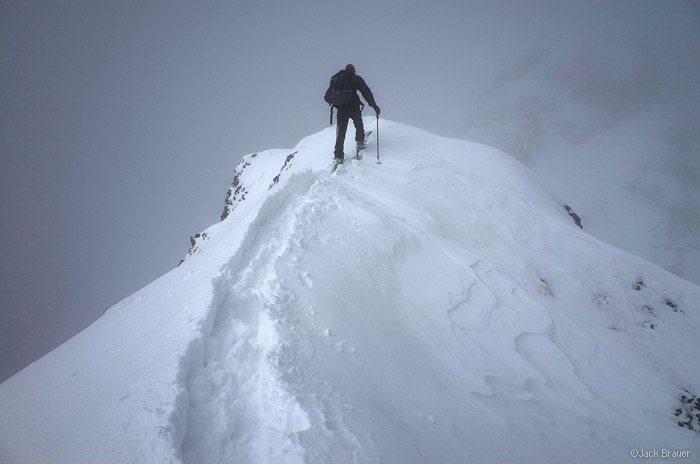 Full-on winter conditions up high, with a cold wind and poor visibility in the foggy/snowy clouds.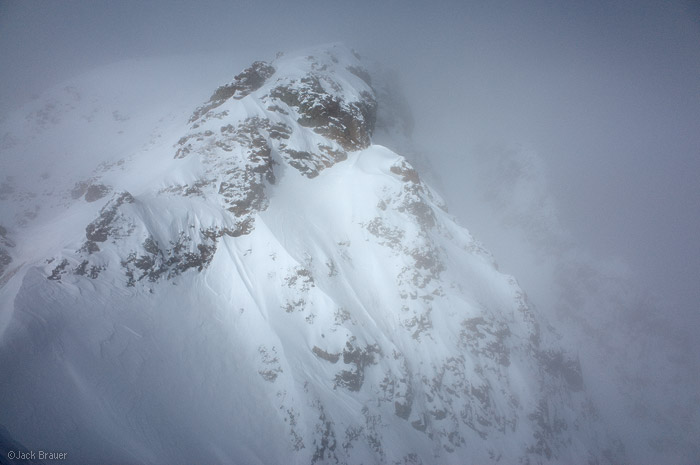 Next step: bootpack up the left side of this mountain.
Upon reaching the top of our line, we waited as long as our patience could stand for the clouds to clear, but it seemed that the cloud was stuck on the mountain top. Finally we just had to go for it despite the poor visibility.
The lower we went, the better the visibility and the deeper the powder! Eventually we were arching high speed carves down the open basin.
Not too shabby for the 1st of November! I hope it keeps snowing until June.