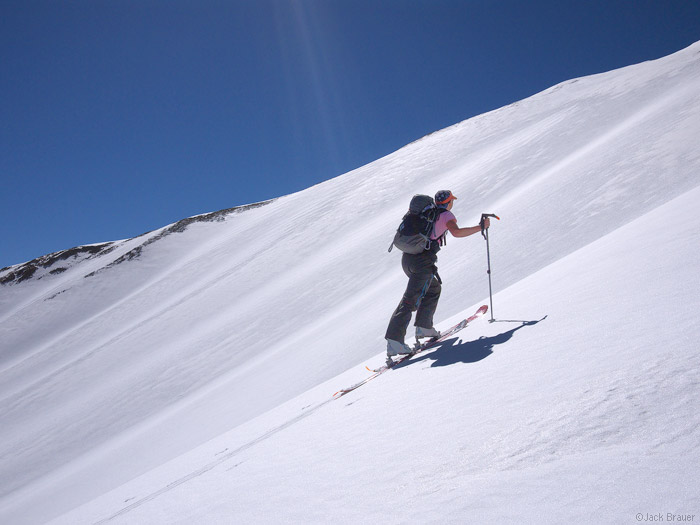 Skinning up a steep slope, looking at what would be our second descent route of the day.
Upon arriving at the summit, our north face descent route still needed some time to soften. Instead of waiting around up there, we decided to do a quick run down the east face, which was nice and soft already.
Skier: Ann Driggers. The town of Silverton is located in the valley in the distance.
Having skinned back up the east face, the big north face was now good to go, and so we ended up scoring two nice corn lines today, the last day of May! See some more pics on Ann's blog.