On Friday I met my friends to hike and ride the Pearl Couloir on Cathedral Peak, a rugged 13,943 ft. mountain in the Elk Mountains near Aspen, Colorado.

[+] Approaching the Pearl Couloir, which is the curving chute above Ann's head in this photo. Though the weather was cloudy and threatening to storm, and we knew the snow conditions wouldn't be optimal, we decided to head up the couloir anyways.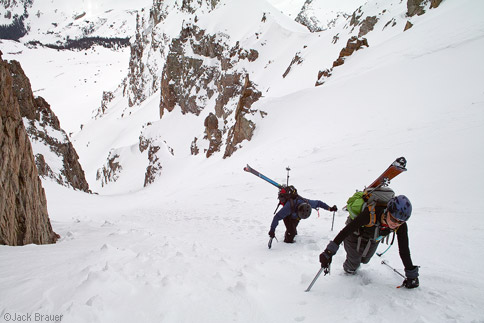 [+] Bootpacking up the steep Pearl Couloir.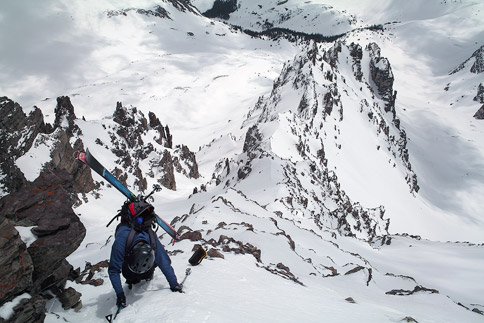 [+] The last section up to the summit ridge was very steep, requiring some nerve-wracking scrambling up rocks and very steep snow.