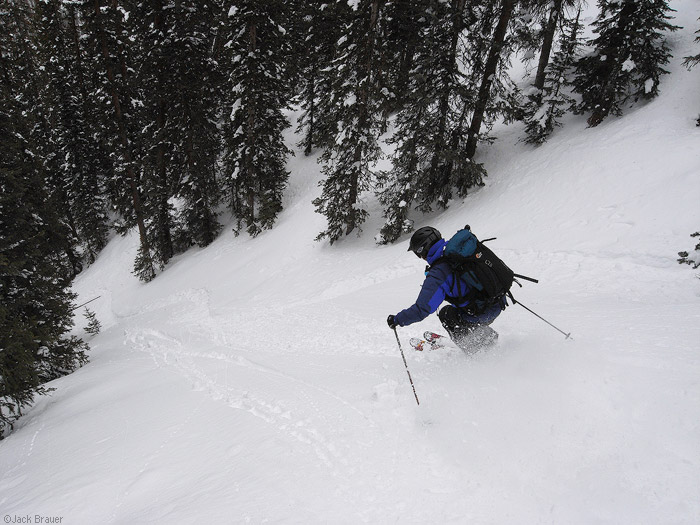 Paul and I got out this morning for a quick powder sampling. Though only a day old, the powder is firming up fast. This late in the season you've got the get the powder while it's fresh… it doesn't last long, even on north aspects. But it was still good to ride, despite the fact that I guided us down the wrong chute (the one that had tracks in it already – I hate crossing tracks!)

Paul McElrea NOT practicing his tele turns.

Paul's a big fan of digging snow pits to gauge the avalanche danger. Even when we're confident with the conditions, it's still informative to keep tabs on the snowpack. In this pit you can see the various dust layers in the snowpack. The top dust layer is the obvious sliding layer here, with the fresh powder layer on top. But even that layer took some heavy force to get it to budge.