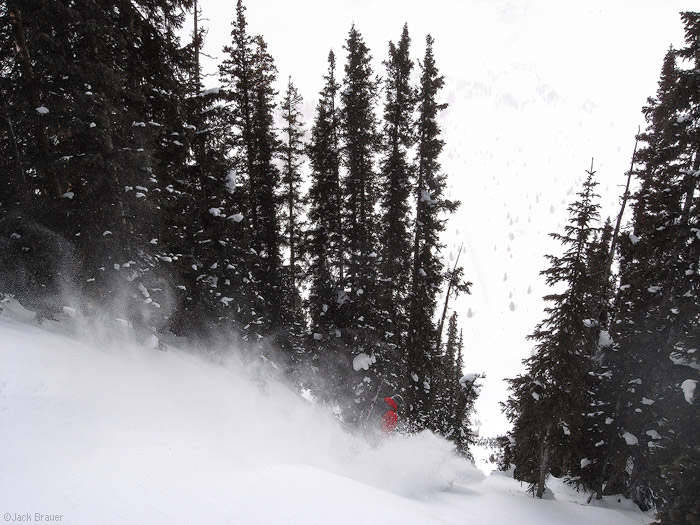 [+] Today we splitboarded up the same mountain for the third day in a row, but this time we dropped off the backside, went up a neighboring peak further up the valley, and slammed the best line of the year so far – very steep, and very deep. Here's Parker McAbery blasting into a steep chute.
[+] Parker in the white room, enveloped in his own powder.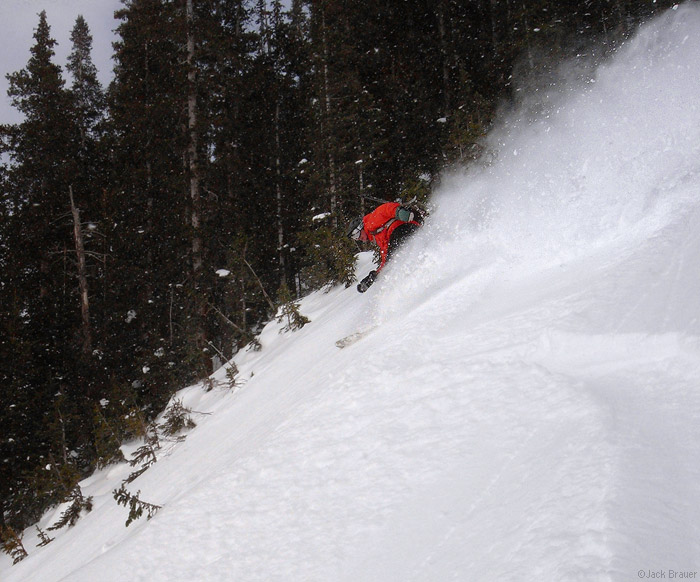 [+] Parker again, carving the steep powder.
There's not much you can say after such a dreamy line, except perhaps something cheesy like "if heaven exists, we just rode it!" The best part is that this was about a week since the last snowfall, and the snow was perfect as ever. Gotta love Colorado.
[+] Here's me laying out a carve. Photo by Parker McAbery.