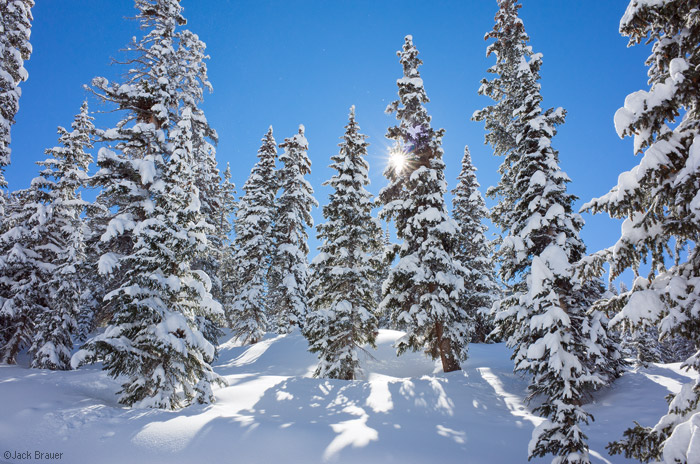 Winter continues to produce here in southwest Colorado; the last series of snowstorms dumped another 3 feet of snow across much of the San Juans! On Friday and Saturday we scored some fantastic powder days at Wolf Creek ski area in what is becoming an annual early season pilgrimage. I could be wrong but I think that right now Wolf Creek and the San Juans have more snow than anywhere else in the country! Pretty awesome for November in Colorado. To see how much more snow there is this year so far, compare these photos to how bare it was at the same time last year!
On Monday the storm broke and we enjoyed a glorious bluebird day up on the pass, where Claudia put all her recent powder training to good use. I continue to be impressed and excited about her skiing progression; she's definitely getting the hang of skiing powder!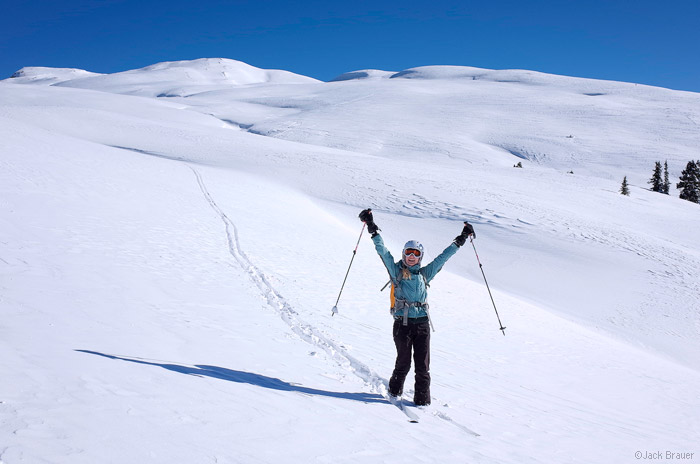 Stoked!
The snowpack is very reactive right now so we chose mellow routes to ski yesterday. Remember, always read (and take heed of) the avalanche reports before venturing into the backcountry.