Some friends of ours kindly offered us their backcountry yurt for the weekend, and we gladly accepted! Situated atop a hill above Red Mountain Pass and surrounded by heaps of intermediate ski terrain, the yurt provided a perfect base for two nights and three days of relaxing and skiing.
Claudia skins up the mountain…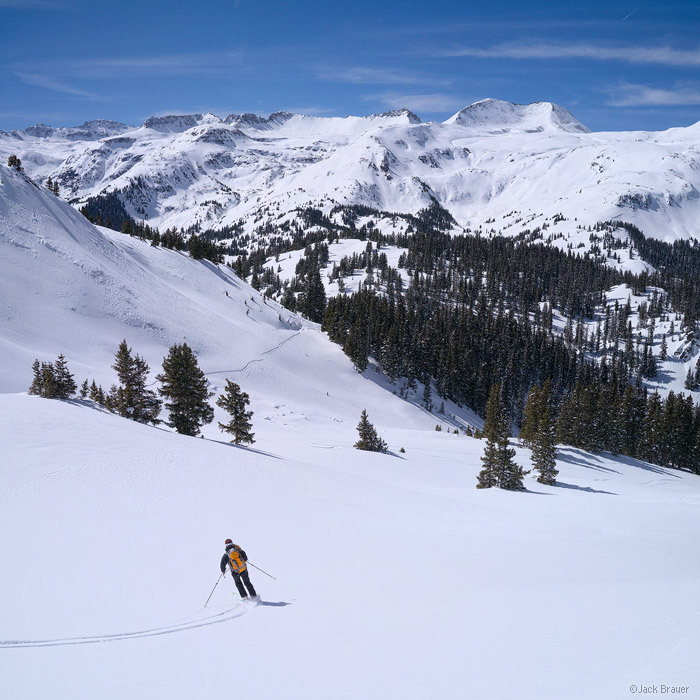 …to enjoy some cruisey powder turns.
I apologize in advance for the cheese-factor of this photo, but I couldn't resist showing how cozy it was in the yurt! After two nights like this, I'll probably never want to winter camp in my tent again!