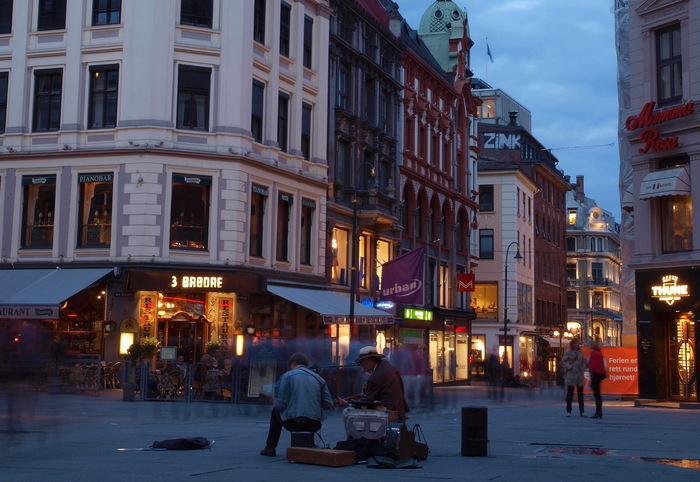 I am back in Oslo, just hanging out for a few days waiting for my flight back to Colorado. It's been amazing to fulfill my dream of seeing the mountains and fjords of Norway, but now I am really excited to get back home, see my friends and family again, and go through all my photos from the trip. I'll be awaiting my film from the photo lab like a kid on Christmas morning!
During my six Norwegian weeks, I took about 150 large format 4×5 photos, and about 48gb worth of digital photos with the Olympus E620. It will probably take me 2-3 weeks to go through all these and get them scanned, processed, and posted on my website.
I ended up driving from Gøteborg, Sweden as far north as Tromsø, Norway, and back again, with lots of side trips along the way, for a grand total of about 8600km (~5300 miles)! This is roughly the equivalent (according to Google Maps) of driving from Denver to Juneau and back, or from San Diego to Miami and back! A lot of driving.
So now all that's left is one last evening in Oslo, then 20+ hours of sitting in three different airplanes and airports, then I'll finally be back home! Can't wait!